Pricey Apple Thunderbolt cable inner chippery exposed
40 quid for wires... and 12 chips
Want to know why Apple is charging £39 - $50 in the US - for its Thunderbolt cable?
For once it's not entirely the company's price-high-for-fanboys policy - the cable is an active transmitter.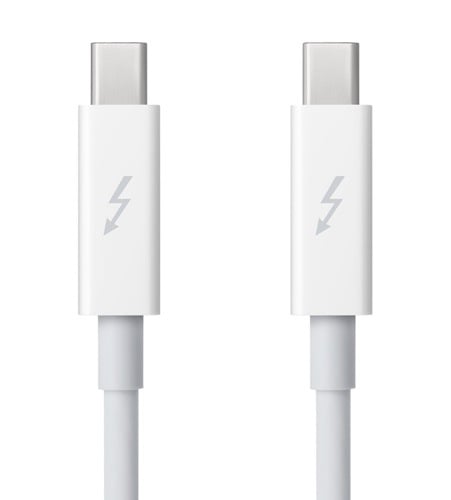 Apple's Thunderbolt cable: on the outside...
The kit disassemblers at iFixit.com have found that the cable, which connects Macs to peripherals using Intel's new high-speed - two independent channels of 10Gb/s each - bus, contains rather more chippery than you'd see in your average cord.


...and on the inside
Source: iFixit.com
There are six chips at either end of the cable, but the grunt work is done by two of chip-maker Gennum's cable-oriented GN2033 Thunderbolt transceivers.
Essentially, these boys and the supporting parts ensure the 2m of wiring - 3m is the max - in between don't attenuate the signal so far that the data transfer speed plunges.
All this means that the cable is also powered - for the chips, if not the external device. Thunderbolt muxes PCI Express bus data and DisplayPort traffic then separates them out at the other end. ®
Sponsored: Are DLP and DTP still an issue?