StorSimple stares down EMC and NetApp
Disruption afoot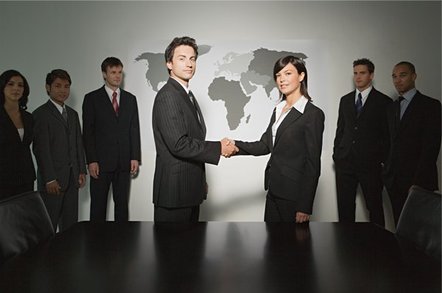 Comment StorSimple's cloud front-end appliance technology is a massive disruptive threat to mainstream enterprise storage array providers.
At a briefing in Sunnyvale we found out that StorSimple is about separating off the top two tiers from an enterprise storage array, the SSD and fast SAS disk drives and putting them in a 3U appliance, with the rest of the array - the bulk data storage part - replaced by the cloud.
It's not suited to applications needing high transaction rates and/or high throughput from their storage resources. StorSimple's chief scientist Joel Christner says the technology is a great fit for applications with data that's highly dedupable and has a clearly delineated working set ie Exchange Servers, SharePoint, collaboration, content management, shared drives (CIFS, NFS), libraries and archives, and virtual machines.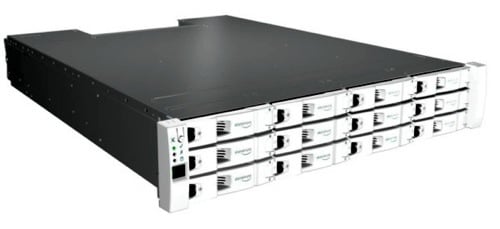 StorSimple 7010 appliance
A technology called Weighted Storage Layout figures out what data is relevant to an application over a period of time and makes sure it's in the StorSimple appliance while colder data goes out to the cloud. It's dynamic and operates in real time.
WSL works at block level and uses the "block rank" to order blocks in terms of their use frequency, age, reference counts and so on, with some cutoff determining which blocks stay in the appliance and which are banished to the cloud.
The appliance, built by Xyratex, is natively thin-provisioned and has inline deduplication. There are two models. The 5010 has 100TB of usable capacity while the larger 7010 has 200TB, The actual raw capacity of the 7010 is roughly 12TB of 10K, 3.5-inch SAS disk and about a terabyte of Samsung SLC flash, a 2.5-inch SSD in a 3.5-inch carrier; this is not over-generous with flash. The usable to raw capacity ratio is around 8:1.
Customers' servers access the StorSimple appliance using iSCSI. It would be simple to add Fibre Channel over Ethernet but there is little or no customer demand for that.
There are four storage tiers in the StorSimple world:
- SSD - linear (raw tier 1)
- SSD - deduplicated (tier 2) Concurrent inline block-level dedupe
- SAS - deduped and compressed
- Cloud - deduplicated, compressed, and encrypted
Having deduped data on the SSDs is helpful to the flash's endurance.
If it carries on gaining traction with customers then mainstream disk-based storage array vendors have a problem; essentially StorSimple kills their array business.
Sponsored: Minds Mastering Machines - Call for papers now open