Budget airlines warned over 'hidden' debit card charges
Surprise surcharge shocker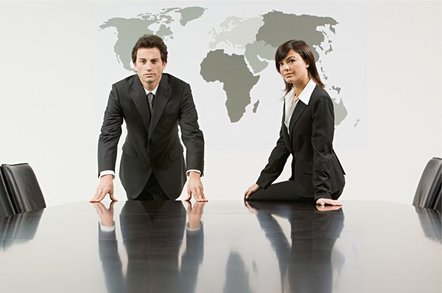 UK consumer watchdogs are threatening enforcement action against airlines and other travel firms over allegedly misleading debit and credit card surcharging practices.
The Office of Fair Trading said it was considering action under consumer protection laws in response to a complaint by consumer rights magazine Which?, which carried a detailed investigation into the practice of tacking on high plastic card surcharges at the end of transactions.
Which? found that 16 airlines charged their customers for using credit cards, including Ryanair, EasyJet, BMI Baby and Flybe. UK Cards Association, the industry group representing credit and debit card providers, said that the surcharges imposed (typically £8 to £12) are much higher than card-processing costs incurred by airlines.
Airlines often add payment charges to the price of tickets only after consumers have filled in a number of web pages and are about to complete a purchase, a practice known as "drip pricing". These "hidden" payment surcharges cost UK consumers more than £300m during 2009 alone.
Adding plastic card surcharges at the last minute is potentially misleading, according to OFT, especially when free payment mechanisms are only available to a small proportion of consumers, making any surcharge effectively compulsory.
It wants airlines and other travel firms to avoid extra charges when paying with any debit card, the online equivalent to cash. Airlines should continue to be able to charge extra for accepting payment via credit cards because these transactions are more costly to process.
But whatever the payment option, airlines should be more transparent about the likely true cost of flights.
The OFT is in talks with a unnamed number of passenger travel companies about their surcharging practices. It wants to make sure they all abide by Consumer Protection Regulations. OFT warns that it is prepared to take enforcement action against airlines that fail to toe the line.
According to the OFT, debit card surcharge is rife in other sectors too. It is lobbying government to update the law to prohibit surcharging for all debit cards as well as running a consultation on the issue, due to end on 5 September.
In a statement, Cavendish Elithorn, senior director of the OFT's Goods and Consumer Group, said: "The growth of internet retailing has brought massive benefits, but the increasing use of card surcharges is not one of them. You can't buy online with cash and people are frustrated about being asked to pay for paying.
"Consumers find it harder to shop around and find the best deal if they have to invest time and effort in discovering surcharges," he added.
Misleading surcharging practices need to be curtailed, if necessary by enforcement action, according to Elithorn, who said the true purchase price of goods should be clear to consumers upfront.
As a minimum, surcharges must be made clearly available via just "one click" and not simply be revealed at a late stage in the shopping process. In addition, retailers should clearly reference card surcharges on any advertising material when prices are being promoted.
"We believe there is also a strong case for a change in the law so that the cost of using a debit card, the almost universal payment method for today's online consumers, is always included within the headline price," he said. ®
Bootnote
The problem of hidden costs on "cheap flights" is neatly explained in a comedy skit here.