Sony goes slim with the Vaio Z laptop
Gains Media Dock add-on for desktop power
Sony has dressed up its latest supermodel laptop and when it comes to the catwalk of consumer electronics, there are no moral complications in supporting the ultra-skinny.
The Sony Vaio Z series follows with this tradition of slimming down, weighing in at less than 1.2kg, with a thickness of 17mm.
The 13.1in anti-reflective display throws up a resolution of 1600 x 900 with an onboard Intel HD graphics core built into the CPU.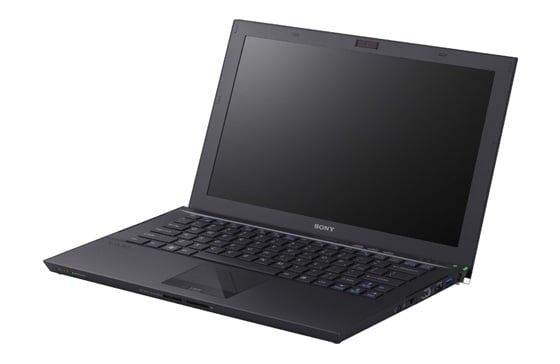 Behind the wheel is 8GB DDR 3 of memory and a 2.7GHz Core i7 processor, which'll increase to 3.4GHz with Intel's Turbo Boost tech. There's also 256GB of SSD storage.
Then there's a 3D enabled HDMI output, a USB 3.0 port , as well as a MacBook-style 'button-less' touchpad with gesture support.
The Vaio Z series also features the 'sheet battery' currently found in the Vaio S series. This is effectively a second charge, attaching to the base without needing to power down and boosting life up to 14 hours.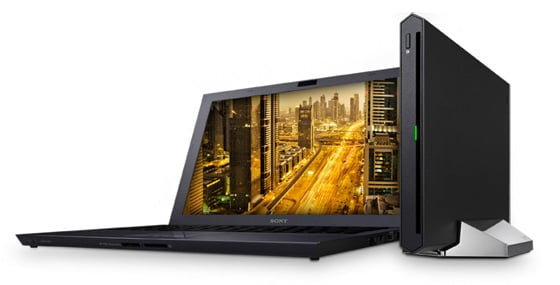 Sony is also pushing the Power Media Dock, an expansion device that connects to the Vaio through an optical cable. It brings with it the ability to manage four displays, through various additional HDMI and VGA outputs and dedicated AMD Radeon HD 6650M graphics, as well as an optical drive of choice.
The 2011 Vaio Z series is available from the end of July starting at £1430. Add another £400 though, should you want one with a stripped down Power Media Dock. ®
COMMENTS
Well...
Apple doesn't have a laptop which does 1600x900 at 13", let alone 1920x1080. They also don't have matte screens. And they (Macbook Pro) weigh a lot more than the Z (for the previous generation it was 3lb for the Z, 4.5lb for the MBP; this gen Z is lighter). The Z is simply a better machine than the MBP. Yeah, it costs more, but hey, you're getting something for your money.
Three reliable Vaio's
I have had 3 reliable Vaio's and the only faults were batteries and keyboards malfunctioning but this is normal when you use any laptop for more than 3 years. My last one lasted since 2002 and is still working. My accountant uses it now as a second laptop.
Not Expensive by apple standards
If u wanted a mac book pro with 8 gigs of ram, an i7 and a 256 SSD it would cost u more than 1500 quid.
love my TZ
had my TZ for about 6 years now and is still my everyday home machine. The 11" screen, SSD and lightweight design effectively means that there is no need for a tablet in my household, the TZ is doing the same role.
Recently purchased an HP laptop for my wife and regret the decision every time I go and use it. The trackpad is one of the worst I have ever used.
@Mike Richards
I think you mean the X series of failtops...
The last generation of Z series were very good.