US IT spending surge double-times GDP
Turgidity x 2 = 'Whew...'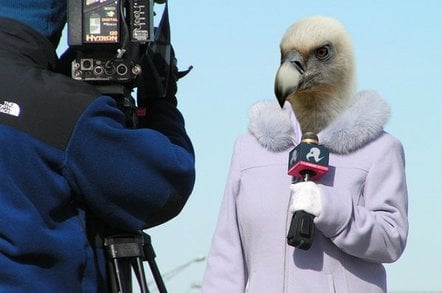 IT spending in the United States is expected to rise by 5.6 per cent in 2011 – that's nearly twice the pace of the expected growth in US gross domestic product, which is projected to grow by a measly 3 per cent this year.
This news, from the wizards at IDC, comes just as IT folks are finishing the first half of their spending year, and are slicing and dicing all the data they can get their hands on, trying to figure out how far budgets will need to grow for all of 2011.
Speaking of data, IDC hasn't yet provided a dollar figure for IT spending in the US, just those percentage figures.
IDC's IT growth projections are based on surveys of more than 5,700 IT decision makers in the US. The top area of spending for the current year is for security products, cited by 31 per cent of respondents, followed by business analytics, which 19 per cent of those polled said were important.
Another 17 per cent said they would make investments in so-called "smart technologies" – which begs the question: "Did IBM put them up to that?" Or, for that matter: "Are the other 83 per cent investing in dumb technologies?"
In March, the oracles at Gartner rejiggered their forecasts for IT spending, saying that corporate sales of Apple iPads and media tablets from other vendors (There are other vendors? — Ed.), coupled with the falling US dollar, combined to boost IT spending by $192bn.
Gartner had expected global IT spending to rise by 5.1 per cent, but bumped up its forecast to 5.6 per cent, hitting nearly $3.6 trillion in aggregate IT expenditures on hardware, software, services, and telecom.
Gartner will no doubt soon tweak its own spending projections, but at the end of the first quarter it was expecting hardware sales to rise by 9.5 per cent to $409bn, with software spending up 7.6 per cent to $255bn, IT services up 5 per cent to $824bn, and telecom up 4.9 per cent to $2.11 trillion. ®
Sponsored: Minds Mastering Machines - Call for papers now open