FEAR 3
Fright or flight?
Sequel you say?
Fettel handles a little bit differently – given his predilection for the macabre over the machine gun – and so fells foes with a mixture of telekinesis, energy blasts and possession; assuming he's consumed enough souls of the dead to power his psychic conflagration. The two can also co-operate in FEAR 3's most publicised feature, the local or on-line two-player mode, but here's where it begins to become obvious that a new developer has taken over the franchise, the baton having been passed from Monolith to Day 1 Studios.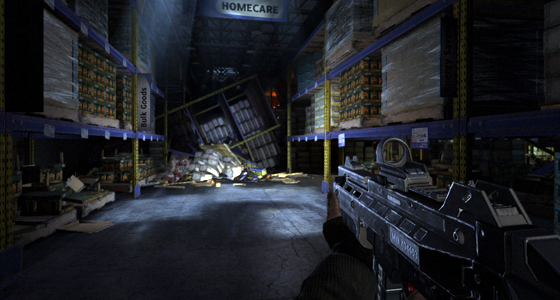 Drop in the stock market
Up until now FEAR as a franchise has always been about atmosphere, often eschewing fire fights in favour of taut explorations of lonely buildings, complete with tricks of the light and sound effects to make even the bravest feel uneasy in their skin. It has been akin to the videogame version of The Ring, a subtle but terrifying exercise in, for want of a better description, fear.
By putting emphasis on co-op play, thereby feeling obliged to keep players moving from encounter to encounter, Day 1 has lost any sense of mounting tension, losing FEAR's unique selling point simultaneously. In fact, the scares are so diminished that the only links between this and previous games in the series are the names of the characters and the story arc which, having finished the game, is neither rewarding nor particularly revelatory.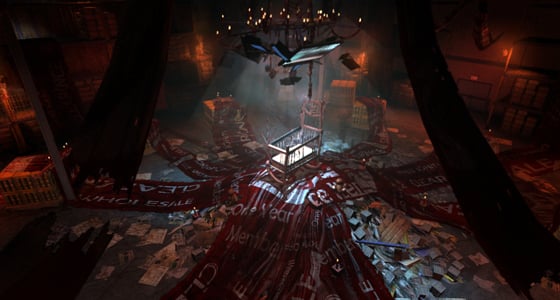 Messy crib
Even in single player the atmosphere is similarly lacking – a real shame as the few scant sections where the ambience reverts to type are enough to hint at what might have been. Instead, what we're presented with is ostensibly an inferior Call of Duty clone, sporting second rate visuals, the worst AI yet seen in the series and featuring some particularly irksome set pieces.
Sponsored: Minds Mastering Machines - Call for papers now open