FEAR 3
Fright or flight?
Review If you've not followed developments in the FEAR franchise of late then you might be left somewhat puzzled by FEAR 3's initial goings-on – the game plunging the player into a set-up which is never particularly embellished or explained. Waking in a prison, series protagonist 'Point Man' must not only put up with his rather mundane moniker, but also once more set out in pursuit of his apparitional mother Alma – she being the root of all evil, cause for the end of days and so forth.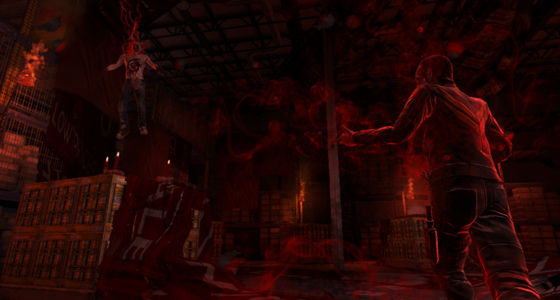 Hang in there
Luckily – though perhaps unluckily might be a better description – Point Man also has the malevolent spirit of his dearly departed psychotic brother, Paxton Fettel, in tow. Fettel, like Point Man, is also apparently on a preordained path to meet their mother, but as a raving lunatic, has a rather different view of the end of the world. Despite their differences (Point Man did after all fire the shot that killed his corporeal body) the two set off in begrudging tandem on their way to the inevitable showdown with mummy dearest.
Players will initially begin in Point Man's shoes, he being of the standard FPS mould. Expect him to soak up damage before magically regenerating, be able to instantly wield any and all weapons, sprint in short bursts and mêlée at close range.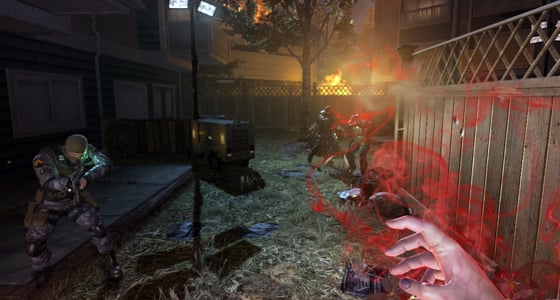 Blood curdling?
He's also able to take advantage of his super-fast reflexes to see the world in slow motion (albeit in short bursts) which helps when taking out groups of hostiles. What's more, clearing any stage will unlock the ability to play through the same section as Fettel, adding a little longevity to proceedings.
Sponsored: Minds Mastering Machines - Call for papers now open