EMC regains SPEC filer crown
I'd like to thank God, my parents, Isilon...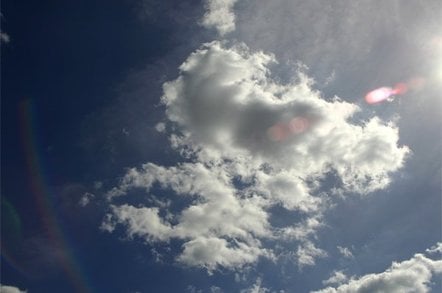 EMC has regained the SPEC filer benchmark crown, and it took 3,220 disk drives to do it.
Isilon tested 28-, 56- and 140-node S200 systems, with the last gaining the SPECsfs2008 crown for both NFS and CIFS file access. Isilon scored 1,112,705 NFS operations - 75 per cent higher than the previous best-performing system, a Huawei Symantec N8500 which scored 636,036 NFS operations/second.
These are huge systems, the N8500 having 1,728 hard drives and 8 filesystems. EMC needed another 1,492, plus the 140 SSDs for metadata, to surpass that in its convincing fashion, and did it with a single filesystem.
Huawei Symantec had previously eclipsed an all-flash EMC VNX system that scored 497, 632 NFS operations in February, and we've gone from half a million NFS ops in the benchmark to a million in four months.
The S200 nodes had 6.9TB of 10K rpm SAS drive storage and a 200GB SSD for metadata storage.
EMC also wiped the floor with the CIFS version of the SPECsfs2008 benchmark, scoring 1,612,778 CIFS IOPS with the same benchmark setup. This is 126 per cent more than the 712,664 scored by a Huawei Symantec N8500 system, which had again pipped a VNX setup from EMC.
It's interesting that massive disk systems can outperform flash; pack enough spindles together and their parallel access is still a world-beater, but one wonders for how long?
We wait to see if Huawei Symantec can respond and beat EMC, or whether IBM can pull a SONAS hat out of the bag - perhaps a flash-enhanced one.
Another interesting point is the total absence of NetApp from these high-end SPECsfs2008 results. A FAS6080 scored 120,011 NFS ops with just 324 disk drives in August 2009. We suspect NetApp simply doesn't have a system with the sheer file operations/second grunt to match these EMC and Huawei Symantec systems.
Perhaps once it has its E Series systems sorted, the ones acquired by buying Engenio from LSI, NetApp might make a better showing. At the moment scale-out NAS rules in the big data levels of SPECsfs2008-land and NetApp isn't a player. ®
Sponsored: Minds Mastering Machines - Call for papers now open