Wiltshire Council on its Windows 7 roll-out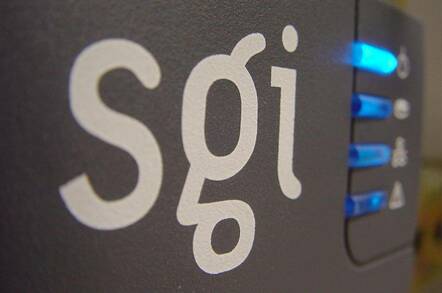 Case study Amalgamation of four separate authorities, 270 offices that needed to be reduced into four hubs and 70 outlying offices, and many constraints including a host of governmental regulations, were among the challenges facing Wiltshire Council as it planned to roll out Microsoft Windows 7, which was at the core of its workplace transformation programme.
According to Glen Holmes, head of ICT design and delivery at Wiltshire Council, deploying Windows 7 on a new estate of laptops would not only update the ageing desktop estate, it would provide a range of benefits to both users and the council.
The Windows 7 licences were acquired under the council's Microsoft Enterprise agreement and the new systems are managed by Microsoft System Center Service Manager.
Among the key outcomes of the programme were a reduction in the overlapping sets of functions and premises that the new unitary authority inherited and to allow its 5,460 staff to work more flexibly.
Achieving this key objective would mean that people could hotdesk or work from home while remaining connected both to the council's online resources and its phone systems using VoIP. Additionally, it helped the council to reduce fuel costs and meet its green objectives.
One of a range of benefits the new OS would provide, Windows 7's Direct Access feature helped eliminate an inconvenient, token-based authentication system. Instead, users can access the resources they need via a VPN to the council's systems which also allows the IT department to manage desktops remotely.
Minimum security requirements
As Holmes said: "It sets up secure tunnels automatically and allows us to meet our Government Connect minimum security requirements. Other constraints included the need for CoCo [Code of Connection] compliance, security standards mandated for access to central government's IT systems, an example of which would be connections between the authority's and the Department of Work and Pensions' benefits systems for the transfer of sensitive data.
"So all laptops can now connect anywhere from anywhere. We're making full use of Windows 7 to do what we want."
The transformation programme needed to move quickly from the drawing board to reality in just nine months, so many service functions that the council previously outsourced were based on servicing staff based in static locations.
However, a lengthy re-tendering process would not have fitted into the available timescale, so the council brought its service in-house and uses the toolsets from its existing Microsoft agreement to provide its support functions.
It installed Microsoft Service Manager combined with System Center Operations Manager 2007 R2 (SCOM) to help automate systems management and provide service desk functions.
Password reset requests
Holmes said: "By using this product set we have been able to identify the top types of service requests. For example, we've noted some 25 per cent of all incident tickets raised were password reset requests. We'll reduce these by implementing the Forefront Identity Manager within the product set we have, which will allow staff to automatically reset their passwords."
Holmes said that the transformation process went remarkably smoothly, but there were a few minor challenges of course. He said: "We chose to only work to notional SLAs, however we found we had to define them during implementation as the system relies on SLAs to underpin its workflow routines."
Another glitch experienced for a short while was with the Provance Asset Management pack, provided as a plug-in to the Service Manager function. "We suffered a short period of random freezing of the system. However this was quickly cured by our implementer reconfiguring a forms template," he said.
Better reporting wanted
Holmes added: "One other slight thing we wanted to see an improvement on is the ability to customise reports ourselves [from SCOM]. Microsoft doesn't allow reporting against the live database for performance reasons.
Reports are run against the archived database, so if I want to know, in real time, how many priority 1 calls were fixed within a particular timescale the team would have difficulty providing those statistics as the information could be over 24 hours old. Microsoft knows about it and says improvements are on the way in the next release."
Holmes also said: "One other slight thing we wanted to see an improvement on is the customising of reports [from SCOM] because they don't report against the live database for performance reasons.
For example, I want to know how many priority 1 calls were fixed within a particular timescale, and the team have difficulty providing that information. You have to wait until the database is archived off so the data is then 24 hours old. Microsoft knows about it and they say improvements are on the way.
"Generally speaking, Microsoft's involvement meant they were writing software amendments for us as needed. They were very committed and very responsive to our needs."
Once completed, the consequences of the programme will be a saving of some £85 million over 25 years, as well as amalgamating the previous organisations' disparate IT systems. The investment in updating its IT systems will have made a significant contribution to achieving that saving. ®
Sponsored: Learn how to transform your data into a strategic asset for your business by using the cloud to accelerate innovation with NetApp