Samsung names date for UK 10in Android tablet release
Worth hanging on a little longer?
Brits will get their hands on Samsung's 10in tablet, the Galaxy Tab 10.1, in early August, the South Korean giant said today.
Get one and you'll have a 10.1in, 1280 x 800 glossy touchscreen tablet that's just 8.6mm thick in your hands. It'll run Android 3.1 Honeycomb.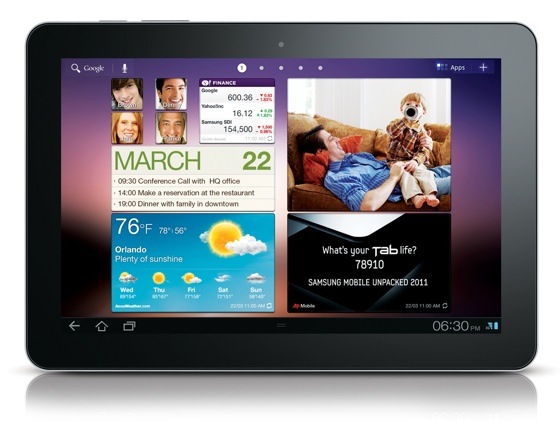 Other specs include 2.4GHz and 5GHz 802.11m Wi-Fi, Bluetooth and optional 3G connectivity. There's a 3Mp camera on the back, and a 2Mp one on the front.
There's a 1GHz two-core Nvidia Tegra 2 processor on board, but don't forget that past Nvidia roadmaps have called for the release of faster dual-core Tegras and quad-core versions in the summer timeframe. So you may want to wait a little.
Likewise if you want something more compact. The Galaxy Tab 8.9 won't be out here until "later this year", Samsung said. Meantime, a second-gen 7in Galaxy Tab is expected in September. ®
Sponsored: Application managers: What's keeping you up at night?