Samsung Series 470 250GB 2.5in SSD
Solid-state stunner
Crunching the numbers
And to round it off, ATTO confirms the same results as seen in the previous tests. This drive is really pushing the limits of its 3Gb/s Sata controller.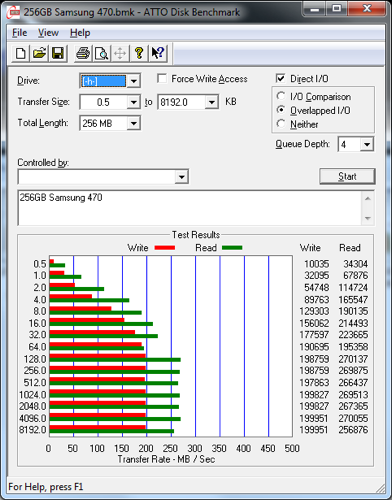 I must say I rather like this drive. It's priced almost identically to Intel's 320 drives, but does seem to have a slight performance edge over them. It may not be available in such large capacities, but it you're looking for a drive on a budget you won't be opting for 500GB or more, anyway.
Verdict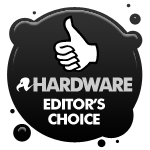 No matter if you just want a 64GB boot drive or you reckon your whole system will fit on 256GB, Samsung's latest delivers what it promises and as such, is deserving of a large chunk of your attention.
Even if the current Sata limitations cramp your style, this is certainly a line of drives worth watching, even if you don't grab one this generation. I for one am looking forward to 6Gb/s Sata offerings from Samsung in the future. ®
More SSD Reviews

Intel
510 300GB
Crucial
M4 256GB
Iomega
128GB USB 3.0
SSD
How I learned
to stop worrying
and love SSDs
Seven...
SSD Sizzlers
Sponsored: Minds Mastering Machines - Call for papers now open

Samsung Series 470 250GB 2.5in SSD
Sata II SSD that delivers performance at a reasonable price
Price:
£110 (64GB) £180 (128GB) £400 (256GB) RRP