LaCie drive jumps on Cloud bandwagon
Networked file store gets an airing
LaCie has announced the CloudBox, its first "hybrid" storage device that keeps an on-line copy of files stored on the hard disk to maximise data security.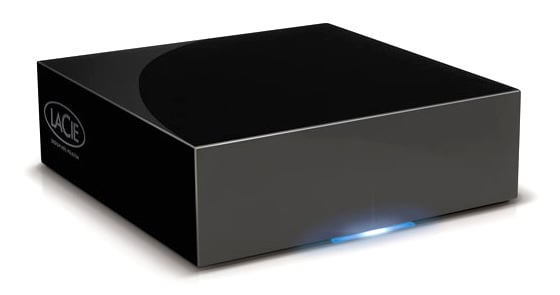 All data stored in the Cloud is encrypted and back-ups of content on the CloudBox hard drive can take place without the need to be tethered to your computer. It's this functionality that LaCie describes as its "first implementation of hybrid storage technology".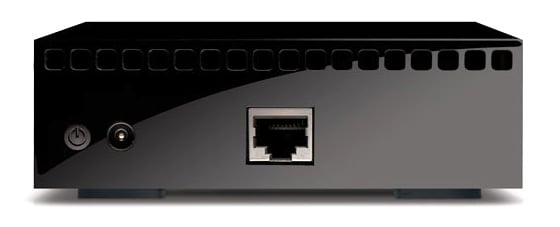 The CloudBox has has minimalist look, courtesy of LaCie regular design hand Neil Poulton. It features just a single Ethernet port, no Wi-Fi and contains 100GB hard drive.
At £180 it's a pretty steep asking price for such a capacity, although that does include one year's on-line back-up. After that, you pay an annual subscription for the privilege of living in the clouds. The LaCie CloudBox is available for purchase now. ®
COMMENTS
the iomega cloud drive looka a hell of a lot better with 2TB
but then, Lacie is a typical mac peripheral supplier, what can u expect except a 1990's drive with a massive surcharge for a crummy ethernet port and a few bits of software.
Getting everybody onto the cloud is really just vendors' self interest to install tollbooths for everything you do. You can figure that 80% of the price for this crap is that one year "free" cloud storage. What a stupid ploy...
iomega had the right idea. Give you a decent drive, and then let you host your own cloud with that, thanks to their free service of keeping track of your changing IP, so you can still access your data from anywhere if you like. And their software has loads of options and features and its easy to use, all for about 140 euros
Some other company makes another good option, MyDitto or something, but it costs quite a bit more, got reviewed on The Reg too.
For that money
Why not buy a couple of external drives and store one at your mates.