Dungeon Siege III
Crawl through the clichés
Review Recently, I battled through Dragon Age 2, Two Worlds II and spent some serious time immersed in Witcher 2. Now here comes Dragon Siege III. All these sequels - summer must have come early, I thought.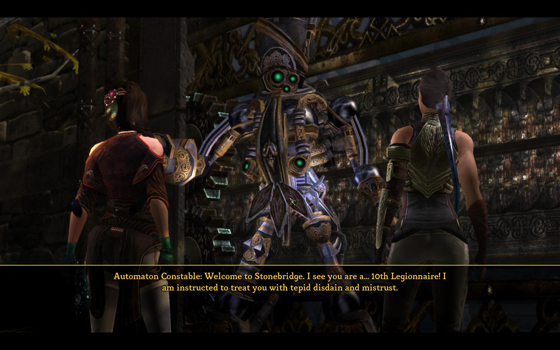 Learn the mechanics
As back-stories go this is run-of-the-mill stuff with more than a few of the customary unpronounceable names thrown in. Thirty years ago, the Tenth Legion was almost completely destroyed by power-hungry Jeyne Kassynder, a real nasty witch bitch. Now, it's time to rebuild the legion, defeat Jeyne Kassynder and save the Kingdom of Ehb from civil war. This initial stage is where the game's dull production quality and boring narrative assures I that won't go back and run through it again with a different single-player character.
The strange choice of sepia montage for the intro and the cut scenes left me initially unimpressed with the look and feel of this game. Everything so far yells 'cheap!' But that's until I cast some spells - lucky it runs DirectX 11!
Once it appeared, I did like the look of the player menu, which seemed much more polished, pretty and clearly showed my inventory and stats. Along with the usual stats there is some new stuff - for me - I had to get my head around: Doom and Retribution had me trawling the help menus.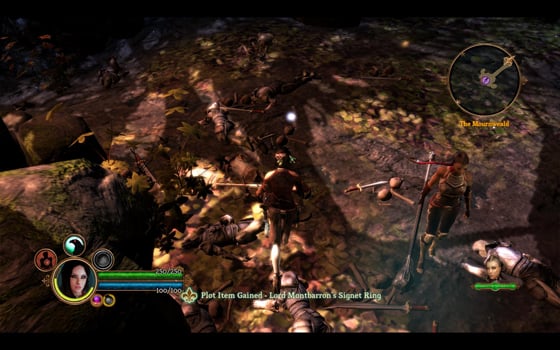 No place like bone
As I got further into the game, the graphics got a little better, and I warmed to the environments in Dungeon Siege III, which mostly looked detailed and textured but nothing I hadn't seen before. The dark and brooding forests in my starting zone quickly made way for towns, forges and even the odd haunted mansion. But there's nothing new here and you could say this gaming environment looks as antiquated as the narrative.
But attention to detail isn't something to be sniffed at and it's here in abundance.
Sponsored: Minds Mastering Machines - Call for papers now open