Euro commissioner tells Facebook it has nowhere to hide
Offshore servers no defence, Reding tells El Reg
US and them. Data, research and commercialisation
"I have some problems with the US, which has a more relaxed vision of what needs protection on the subject of personal data," says the commissioner.
But Reding says she is negotiating with US Attorney General Eric Holder specifically on data protection laws, in an effort to reach a bilateral agreement on both sides of the pond.
She adds that "common standards" are needed between Europe and the US. "If we disagree somebody else might set the whole standard."
The commissioner is convinced that the US is finally starting to take a European approach to data protection, especially in light of the recent high-profile hacks that have affected millions of gamers on Sony Playstation and more recently Sega.
"The US have started to think in a different way," she says. "September 11 scared a whole population and pushed the thinking purely to more security. Tackling problems wholly through the security prism and neglecting completely the element of personal rights.
"I think a equilibrium is starting to take place there. We want rights and security to be on an equal footing… To keep this balance is the way we should proceed in politics."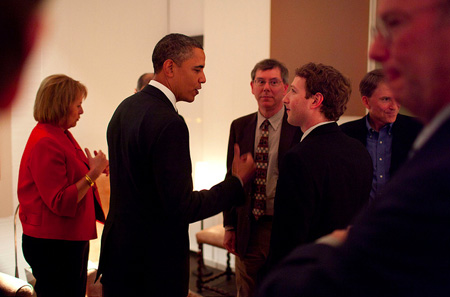 She says such a desire is not about "building new barriers but to create a security for the individual, which in turn brings ecommerce trust from the individual".
But cross-border trade online, even within the EU, remains a big problem, and Reding claims that changes to the legislation to simplify such business transactions will fix this.
"Merchants do not want to pay the price of adapting their rules to different laws. It's too expensive... due to the patchwork nature of consumer laws in Europe."
According to EU statistics, 75 per cent of merchants hesitate about selling goods cross-border, while just seven per cent of Europeans buy online from another member state.
That's a fact that perplexes Reding.
"Data protection ranks very highly on my list because I see that in times of crisis you must provide legal certainty and open the market," she says.
"You've got it at your fingertips, you have the market but the market is not utilised. Getting rid of the barriers is the answer."
She also frets over development of products in Europe, where the subsequent technology often resurfaces in the US as a consumer product.
"Why is it that we in Europe develop in research, we find, we discover and then all of a sudden we do not jump from research to commercialisation?" asks Reding.
Europe has been slower to adapt to ecommerce, she admits.
"When it comes to commercialisation of our World Wide Web [which was invented by Sir Tim Berners Lee at Cern in Geneva] we had developed it but then we were incapable of bringing it to commercial life."
Returning to her message that for businesses to flourish in the EU they need to gain the trust of their customers, Reding calls on the tech world to provide an "in-built privacy system" within their products.
Reding, of course, previously heralded the development of (radio-frequency identification) RFID technology, which arrived sans a privacy framework.
"Yes, I championed RFID and it was really still in the pre-commerce research stage at that point. I had warned industry at that moment that if it wanted RFID to fly, you must build in security. You must have privacy by design, which is something in the data protection reform. For new services, for new items, instead of letting them grow and then see that there is a problem, why not build in privacy options first?"
A new privacy framework is finally being put in place for RFID that will come into effect later this year. But it offers only a voluntary code that many smaller companies within the EU may choose to completely ignore. ®
Sponsored: Minds Mastering Machines - Call for papers now open