Alice: The Madness Returns
Jabberwonky?
I'm late for a very important game
Looking for your money's worth? Well, Alice Madness Returns is a long game, and I can see most people taking longer than 15 hours to complete. That's overly long for the content but hey at least it's pretty-pretty. Developer Spicy Horse is obviously aware of this as it tries to spice things up with insanely easy and relieving optional mini-games.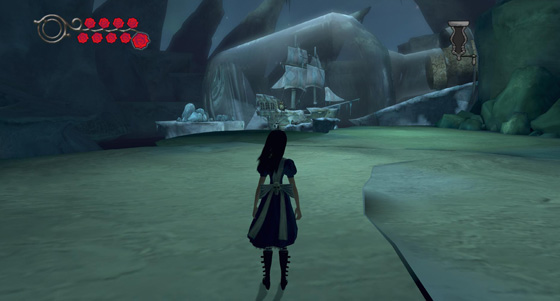 Sail away, sail away, sail away
The only low points of this surreal ride were that my frame-rate tended to be unstable, jumping from 30 frames a second down to nine. I have a pretty high spec machine so really I would expect it to be running constantly at around 30 and not have this fluctuation.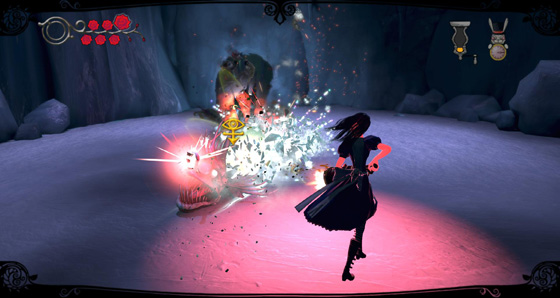 Shooting fish
Verdict
There is no doubt I found Alice: Madness Return fun to play and eye-ravishing to look at. CoD fanboys need not apply. Fans of the Neil Gaiman and Tim Burton will love it. This will definitely make my top ten this year, and Spicy Horse should lauded for creating something so stunning and downright sexy. Come on, join me in this Danse Macabre. ®
More Games Reviews

Infamous 2
Duke Nukem
Forever
Red Faction:
Armageddon
Hunted:
The Demons Forge
LA Noire

Alice: The Madness Returns
Stunning, macabre and sinister. Available on PC (tested), PS3 and Xbox 360.