Alice: The Madness Returns
Jabberwonky?
Platform power
The game is split into several chapters, and there is plenty to look at with each world being very different from the others. It is just such a shame this differentiation isn't applied to the gameplay, as each level tends to play the same as the last, but this criticism could really be applied to most platformers.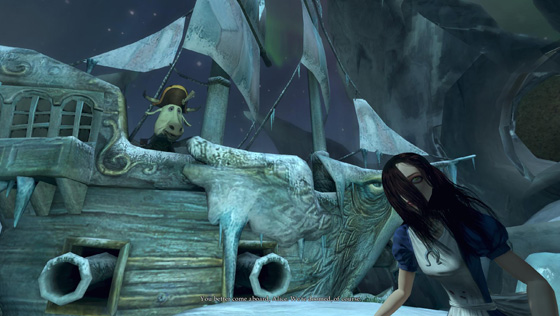 When the ship goes down
In the Deluded Depths, deep underwater I spent time fighting ice snarks and a drowned sailor while trying to make my way to the drowned city of Barrel Bottom. Then I was transported to an Oriental Grove where origami ant-like villagers are harassed by samurai wasps.
The puzzles in this game often centre on flicking switches and triggering floor panels with precise timing. I particularity enjoyed the Zen garden puzzle, re-arranging blocks to create a Japanese water colour painting. Once you recreate the picture, Alice enters the painting to fight some dragonheads in a 2D platformer. Oh, how very NES of you, Spicy Horse.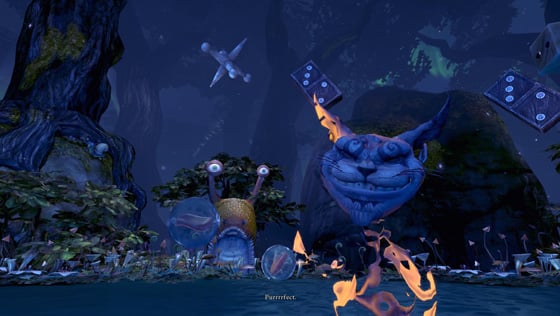 Slugs, snails and pussy cat tails
Where this game gets really exciting is when low health takes you into hysteria mode. This black and white rampage has me acting like a complete loon and luckily not taking any damage.