Samsung readies 'world's first' solar netbook
The power and the glory
Samsung has announced it will be launching the NC215S solar-powered netbook this August for customers in Russia. Using solar panels to keep laptops running is nothing new, but the company claims a world's first here due to the panel being integrated into the lid of the netbook's 10.1in, 1024 x 600-pixel display.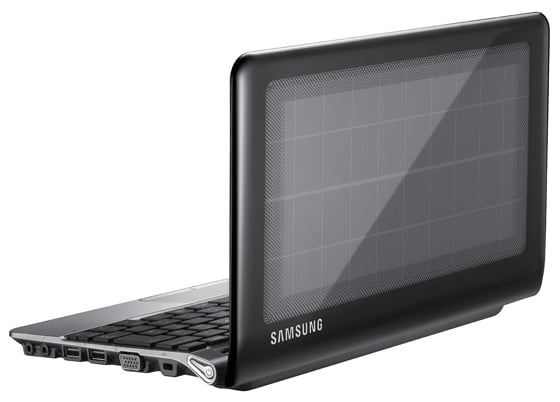 Rather than fueling the netbook, the solar panel is designed to sustain battery life, notching up a possible 14.5 hours on the go. A robust enclosure helps keep scratches to a minimum, and the whole shebang weighs in at 1.3kg.
The NC215S itself is on a par with the current crop of Samsung netbooks, running Windows 7 Starter and sporting an Intel Atom N570 (1.66 GHz) dual-core processor, 1GB of Ram and a 250GB or 320GB drive.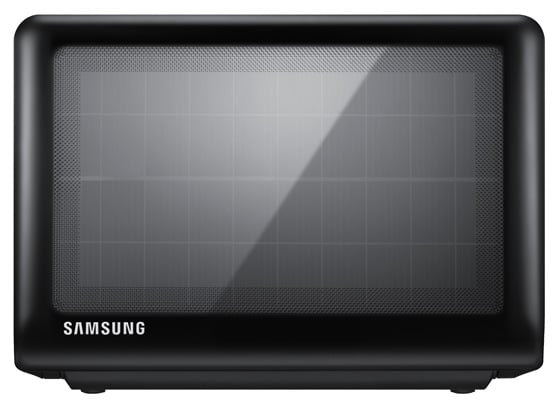 The image of snow covered boots tends to accompany thoughts of the Russian climate, but it's one helluva big place and this launch suggests Samsung is minded to look on the bright side. As for the potential buyers, the NC215S will no doubt have its appeal, as it offers a chance to get one over the energy oligarchs. ®
COMMENTS
Nice idea, but...
...you can't exactly use and charge the netbook at the same time, the back of the screen has to be pointed directly at the sun to gain maximum power meaning looking at the front of the screen will be somewhat difficult because you'll be looking in the direction of the sun.
A detachable solar panel with retractable cable may be the better option, that way the panel could be foldable, doubling the area of light captured.
hmmm
Could charge it at night when you're not using it I suppose?
Ah no, that's not going to work either....
Nice idea, but...
Where's my ARM netbook? Solar panel could run that even in the dark!
Tree Eating Monster
I suspect Lewis Page will be a long any minute to tell us that this is a horrible tree eating monster and that it should have a micro Nuclear Generator sitting in the region that you put over your gonads.
Avoid sunlight
Don't laptops and other electronic devices always come with a warning not to expose them to direct sunlight?