Peugeot iOn e-car
iMiEV evolved
Economic advantage
The iOn's official maximum range is 93 miles but as always that's entirely dependent on how you drive. Thrash it and you will be lucky to see 55.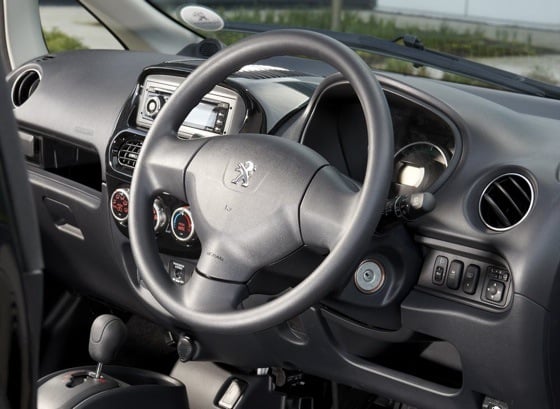 Still a lot of plastic but better than the iMiEV original
All the other iMiEV strengths are still evident: acres of internal space for such a small car, excellent traction in the wet thanks to the electric motor sitting directly over the rear drive wheels, and impressive stability due to the low centre of gravity courtesy of the 240Kg 16kWh lithium-ion battery pack slung beneath the passenger compartment.
You can't buy an iOn outright because Peugeot is only leasing them for £498 per month over a four-year period. The price includes all maintenance - tyres too - so all the customer has to do is plug it in and charge it. The same deal is on offer from Citroën for its version of the car, the C-Zero.
How much sense that makes depends on how many miles you cover and where you live. Max out on the potential savings from not paying the congestion charge in London and use the free parking available for zero-emission-at-the-tailpipe vehicles in Westminster and it's possible for an iOn to more than pay for itself each year.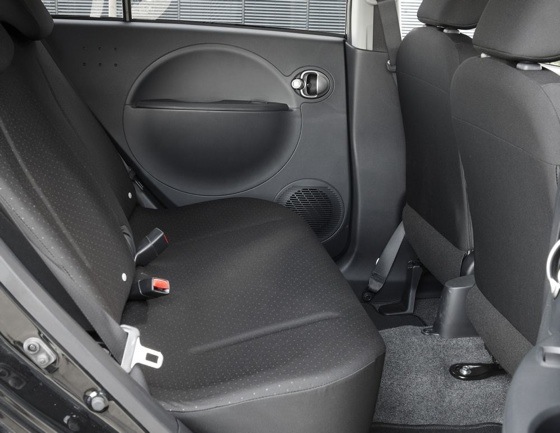 Room in the back
By way of comparison, Mitsubishi wants £23,990 for a new iMiEV and that's after the government's £5000 plug-in car grant.
Sponsored: Minds Mastering Machines - Call for papers now open