Peugeot iOn e-car
iMiEV evolved
Quick away from the lights
Hop inside and one thing this immediately clear: the cabin is fitted out to a higher standard than the early iMiEVs, making it a much less utilitarian place to sit. There has also been a big increase in the amount of sound insulation around the motor making it inaudible even under hard acceleration.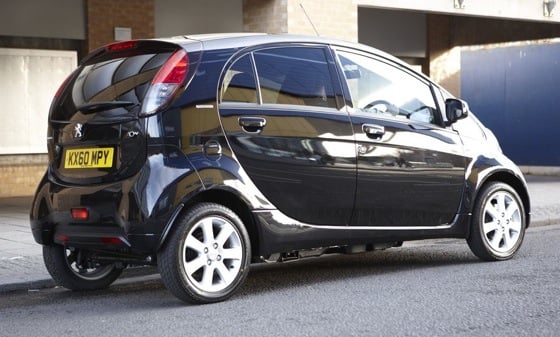 Good for parking
Standard kit has taken a boost too. The USB media player, curtain airbags, folding electric door mirrors, and Peugeot's Connect and SOS systems are all new.
Performance is much the same as the iMiEV, with the 33.5bhp (25kW) electric motor getting you to 60 in just under 15 seconds and on to a top speed of 82mph. With a maximum of 65.5bhp (49kW) available for short bursts and 133 lb-ft (180Nm) of torque on tap, the iOn is nothing if not quick away from the lights.
The iMiEV's Eco setting, which restricted engine power to 23bhp (17kW), has been ditched. It may have made sense for pottering around Tokyo but it was far too restrictive for European use, even in city centres.
The regenerative braking system has also been overhauled. Gone is the two-position system of the iMiEV. In maximum recovery mode, it was like driving along the bottom of a swimming pool full of syrup and next to useless - if not downright dangerous, such was the braking effect - on the open road.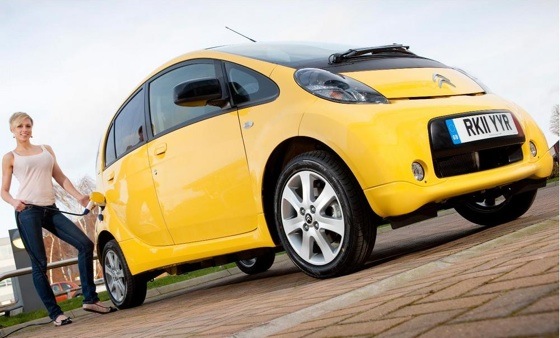 Citroën's version is the C-Zero
The new system is almost unnoticeable in operation but still seems do its job very efficiently. On a 15-mile local run, I left with the range indicator at 84 miles and got back with it reading 80, which goes to show how effective regenerative braking can be at extending range if you resist the temptation to accelerate hard.
Sponsored: Minds Mastering Machines - Call for papers now open