IDC warns resellers of ticking cloud time bomb
Channel may be blown away as cloud migration speeds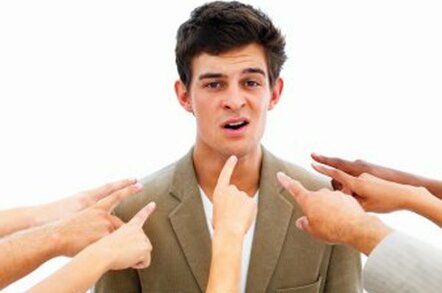 IDC has warned resellers that migration to public and private clouds is happening more rapidly than expected, and they need to gear up for it or risk becoming irrelevant.
Figures out today show that early adopters forked out $560m (£345m) on cloud professional services worldwide last year, but by 2015 the number cruncher estimates the market will have ballooned to $8.2bn (£5bn).
"We don't expect everything to go to the cloud, but the early adopters are likely to move a majority of their IT to cloud within the next five years, and the vast majority will follow suit within a few years," said IDC research director Mette Ahorlu.
The resulting proliferation of hybrid IT delivery models will inflict management and integration pain on businesses, which will turn to relevant channel partners for help.
Around a quarter of these professional services will be deployed as part of outsourcing contracts and channel partners in most demand will straddle both camps - traditional on-premise and as-a-service providers.
"There is a huge migration and integration task ahead, which is good news for service providers, who can expect their traditional revenue to start falling because cloud services are so standardised," said Ahorlu.
The fallacy that cloud is "plug and play" will be swept away, she added, and resellers will need to gear up internally for a wave of questions from confused customers.
"Another important point is that service providers need to prepare for the rapidly growing request for cloud professional services and have the resources available," said Ahorlu.
"Right now, demand is mainly for business cases and roadmaps, requiring both business competence and architectural competence, but on a limited scale. But in a just slightly longer time frame, most if not all consultants need to understand cloud.
"Vendors have substantial investments ahead of them in creating the necessary capabilities to support this rapidly evolving market." ®
Sponsored: Minds Mastering Machines - Call for papers now open