Microsoft's Hyper-V 3.0 coming to Windows 8?
New desktop to run virtually anything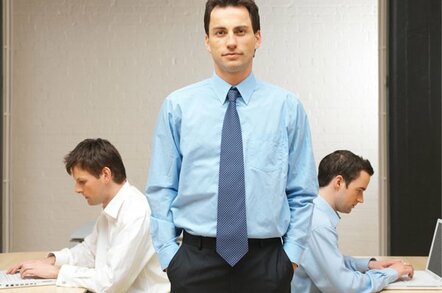 Microsoft is slipping its Hyper-V virtualization software into the forthcoming Windows 8, according to a report.
WindowsNow.com blogger Robert McLaws writes that he has uncovered code for Hyper-V version 3.0 in a leaked, early build of the Windows 8 code base.
McLaws has spotted a number of enhancements in Microsoft's hypervisor. This includes support for more than four cores on a processor, and there's also NUMA, a new .VHDX virtual hard drive format, plus hardware acceleration, CHCP, and router guard on networking.
If McLaws is correct, and if Microsoft does include Hyper-V in Windows 8, this would mean Windows 8 represents a huge change in virtualization on the Microsoft desktop.
McLaws wrote: "I believe it will have a huge impact on a wide array of usage scenarios, the least of which is the potential for self-contained App-V / Windows XP Mode support. Not to mention better Windows Phone 7/7.5/8 Emulator support."
Microsoft already has virtualization on the current Windows desktop. This has partly looked like an udpated take on thin-client computing with the ability to run remote versions of applications on your desktop or for the administrators in the center to provision and control a PC with Application Virtualization (App-V) and Remote Desktop Services (RDS).
The company has Microsoft Enterprise Desktop Virtualization (MED-V), which is based on its Virtual PC software with additional management capabilities. MED-V and Virtual PC are used to run legacy Windows apps on new desktops, with Virtual PC underpinning Windows XP Mode in Windows 7 so Windows XP apps could run on the latest version of Microsoft's desktop.
All-About-Microsoft blogger Mary-Jo Foley notes that a French Microsoft Security and Technical Director outlined a scenario that was under discussion inside the company back in 2009, where almost all applications would run virtually using a combination of Hyper-V version 3.0, App-V, and MED-V.
To date, Hyper-V has been a server-side virtualization story with the ability to run Windows 7, Windows Server 2008 and Windows Server 2008 R2, Windows Server 2003 and Windows Server 2003 R2, Windows Vista and various versions of Linux as guests.
However, Hyper-V has been used to host and centrally manage desktop virtual machines from the data center using VDI software Microsoft partners including Quest Software and Citrix Systems. ®
Sponsored: Minds Mastering Machines - Call for papers now open