Dell hails happier UK reseller relations
Don't go to bed mad - stay up and fight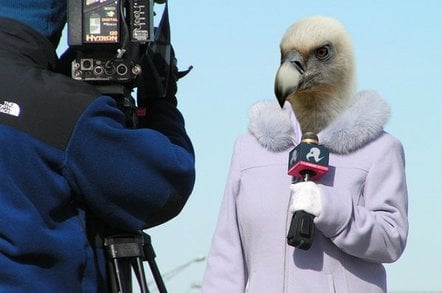 Dell's head of global channels has conceded that it has some way to go yet before it can expunge conflict between resellers and its direct sales bods, but in the three years since it began a partner love-in there is less tension.
Talking to The Reg following an EMEA Partner Advisory Council in Hamburg, Greg Davis, Dell veep and GM of global channels said it continues to have hiccups.
"We cannot change a culture overnight," he said. "We have issues periodically but are addressing them, addressing them quickly which goes a long way to changing the culture. It's a commitment to not let things fester."
A poll of UK dealers suggests all is not perfect - but then again it's not with HP either, as some of Dell's old guard continue to wrestle with its hybrid go-to-market model while others get it.
"I don't dispute that," said Davis. "The same could be said of many of our competitors with a longer history in the channel - they have similar issues with members of their teams that understand [partnering] and others that have problems with it."
Much of the foundation for cutting channel conflict had been laid in 2009; Dell neutralised compensation for its internal sales team regardless of whether the business is transacted directly or through a partner, and it launched deal registration.
The latter is set for an overhaul, with a Line of Business (LOB) deal reg programme already in place in Italy, Spain, Switzerland and the Benelux; it's coming to the UK in the near future.
Under the previous scheme each deal had to be registered individually, whereas under LOB once resellers log a customer win it is carried forward, so the next time a deal is input it is automatically approved.
Dell said this would prevent rival resellers or its own direct sales force from winning the business on price at the 11th hour.
"This will provide protection for all further business in that product line for that customer in a specific location," said Kathleen Schneider, executive director for channel marketing and programmes.
In the first quarter, Dell said its channel grew 40 per cent - outstripping average growth across the business - to account for more than a quarter of its overall business. Not bad for a vendor that is still trying to iron out the creases of its direct sales heritage. ®
Sponsored: Minds Mastering Machines - Call for papers now open