LG Optimus 2X LGP990

The Optimus 2X can lay claim to being the first dual-core Android phone on the market and it made an impressive debut. The speed difference compared to previous LGs is palpable, though it's not hugely faster in general use – the difference tends to come when you're running several apps at once, syncing large files or the fact that 8Mp still camera can record 1080p HD video – something you won't find on any single-core handsets. There's also a 1.3Mp camera up front, and a mini HDMI connection for sending those hi-res videos straight to your TV or you can use it to play games on the big screen too. The 4in touch screen offers 800 x 480-pixel resolution but lets itself down with its lack of sensitivity – be prepared for several presses from time to time when you're trying to access functions. It's running the not-quite-latest Android 2.2 though it's due for an update soon and LG's S-Class user interface looks fine. There are a few motion sensor tricks available too, such as tapping the sides to skip music tracks or to move the cursor.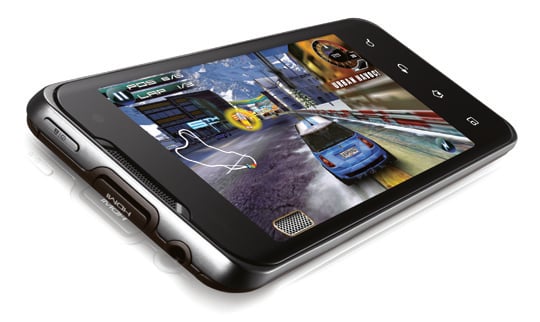 Reg Rating 80%
Price £500
More Info LG
LG Optimus Black P970

LG's Optimus Black suffers in comparison to its 2X brother. It has a less powerful single-core processor for a start, and a 5Mp rather than 8Mp camera, though it's running the same 2.2 version of Android. Yet it's extremely slim, at a sliver over 9mm and light too at 111g. It also has a Nova display offering the standard 480 x 800 pixels but still looks impressively bright and sharp, even in sunlight. Sadly, it too suffers from that a lack of touchscreen sensitivity, and can require a few presses on occasion to shake it into life. Speaking of shaking, it's got some nice gesture controls too allowing you to tip the phone zoom in and out of web pages and pics. Battery life isn't exceptional but if you can't quite make the price of the 2X, and like the look of LG's S-Class user interface, it's still worth considering.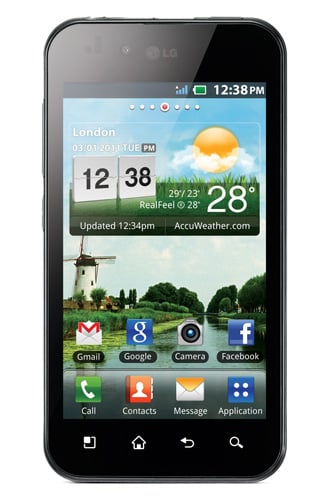 Reg Rating 75%
Price £400
More Info LG
COMMENTS
Am I being too picky?
All of my friends, every single last one of them, thinks my continued use of Nokia phones is now an unhealthy obsession. And while they all admit that an iPhone is a little on the basic side for me they all continuously push various high end Android phones at me. And with this article I thought I would finally be able to see which ones could be in line to replace my N8 if I give in and jump ship. But. What on earth is going on with these camera's? I had assumed that by now that most of the device makers would of struck deals with Carl Zeiss or someone similar to build them some proper phone camera's. OK so some of them record video at higher resolutions than on my N8 but I'm much more interested in the stills quality, and as far as I'm concerned the video quality from my N8 is not in anyway shape or form bad. I'm not exactly a professional photographer but I do really like having my N8 with me and being able to trust in it's camera abilities. My second point. HDMI out. Does any Android phone come with a standard HDMI mini output socket? What about an adapter to link said socket to a full size HDMI cable in the box? Why no mention of USB on the go features? How many of these support this? I have a 16GB card inside my N8 with music etc. but as far as movies, TV series and podcasts go I have those on a pair of 64GB USB memory sticks. And it's such a boon being able to play whatever I feel like off of one of these. Even when out and about it makes for a commendable entertainment hub. It seems as if everyone has a 2mm Nokia charger in their house, and as the HDMI out also pumps out Dolby Surrond sound up to 5.1 out, my N8 has been plugged into several amp's, plug in either a memory stick, or a powered external HDD and give it a charge and off you go! And don't get me started on Ovi Maps. Although I will now concede that Sports Tracker is out for Android as well now.
Many of my friends say I'm not "getting" the whole point of Android. But I thought the whole point of getting one of these high end devices was that as well as making phone calls and sending text messages etc they also offered all the latest advances in terms of hardware. Or am I really not getting the whole point of Android?
Exactly the same.
Came from a Desire to the S2, and I'm seeing better battery life. The screen's got a lot to do with that I think, no power to the black areas and all that. It's an amazing phone.
Wonder what'll be available...
...when it finally comes time to replace my Nexus One? I think I've probably got at least another year's good use out of it before it's retirement time. I hope by then Google have returned to asking HTC to make their flagship phones.
I really hate the design of all the Samsung models - they're ugly, and feel cheap and flimsy. I rather like HTC phones, but hate Sense. And of course I want to be sure to get OS updates as soon as Google release them, as I've become accustomed to on my N1.
If you are going to list that many phones...
...then we need a chart listing all with frequencies, CPU, RAM, SD Card size, battery life (talk and standby), screen res, etc. Half those phones will not work on my network and I need to know those things to make an informed choice.
I travel a lot and need a "World" phone. From your review I have no idea which ones will fulfill that.
It's not THAT bad
"Meanwhile my antique candybar Nokia 2310 will last the full week, and even makes those, you know, phonecall things..."
If you use a smartphone only for calls and texts it will also last much longer than one or two days. They are not all the same with standby power needs and background apps sucking power but basically these things run down their batteries that fast because you do so much more with them.