LucasArts Day of the Tentacle
So long, suckers!
Out on a limb
Bernard and his two friends, Laverne and Hoagie try a bit of ill-informed time travel to shut off the toxic waste pipelines that have sent Purple Tentacle mad. Spread through time, the three friends must work together to reunite and thwart that fanatical Tentacle's evil plans.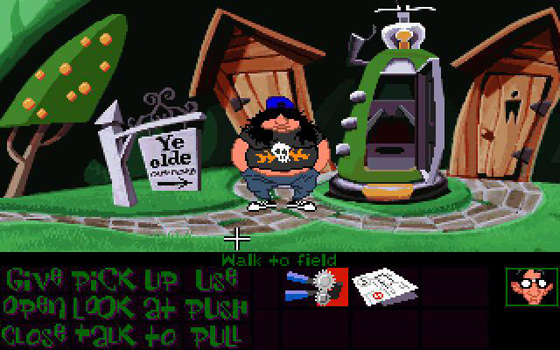 Time on the Chron-O-John gets you going
Much like Monkey Island this whole game is about solving puzzles, usually temporal puzzles. There's plenty of fun to be had flushing items other characters need in another time down the toilet – a makeshift crappy time machine, the Chron-O-John.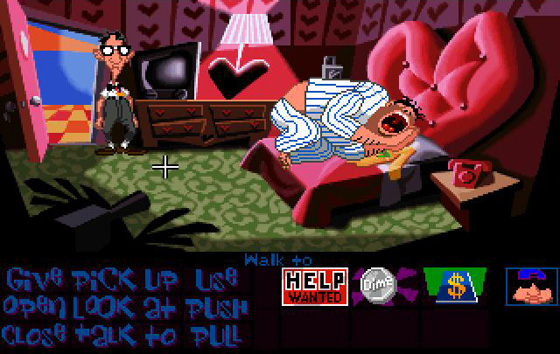 Sweating it out
My favourite was the hamster puzzle. First of all, in the present day, you put a hamster into an ice box and then remove a soggy sweater from underneath a huge sweaty man in one of the motel's rooms by using the vibrating bed. Next you steal a ton of quarters from a candy machine and use them to feed a tumble dryer with the sweater inside.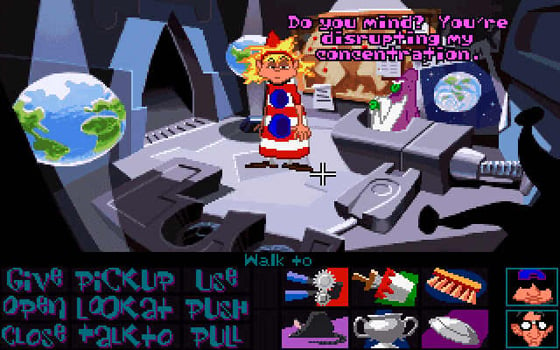 Pause for thought
Moving on to the future, you take out the cryogenically frozen hamster from the ice box. As you walk into the laundry room the dry cycle finally finishes and you remove the tiny shrunken sweater. Now comes the fun bit; put that hamster into the microwave. Don't try this at home kids! Aww, doesn't he look soggy? Better put that tiny sweater on him to keep him cosy.
Sponsored: Minds Mastering Machines - Call for papers now open