LucasArts Day of the Tentacle
So long, suckers!
LucasArt deco
Want your games looking like Scooby-Doo!? Day of the Tentacle was the first game with a real cartoon style and, although some might have seen the graphics as childish with their bold colours and blocky shapes, I have to admit I'm all about the toon.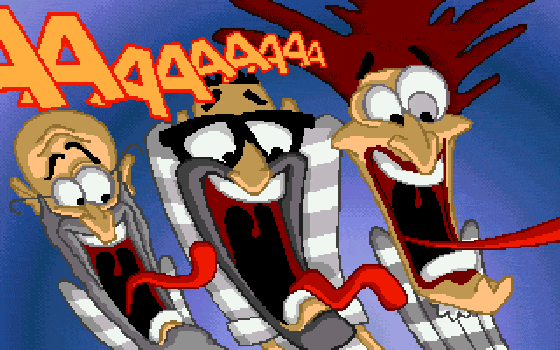 Cartoon-style artwork endures in the memory
As well as striking graphics, like many other LucasArts games from the same era, Day of the Tentacle has brilliant voice acting. Purple Tentacle sounds despicable, and the housemates come across as comical and eccentric.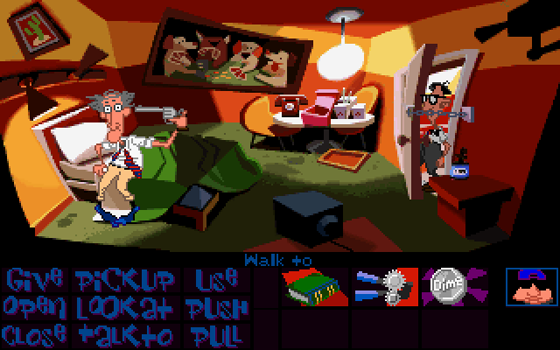 Single person shooter?
Indeed, the graphics and voice acting are what makes this game so memorable. This, combined with its profusion of demented puzzles, makes Day of the Tentacle one of LucasArts' gaming masterpieces and worth a replay for any adventure gamer.
Bernard: You know what they say, 'To save the world, you have to push a few old ladies down the stairs'. ®
Every month, Reg Hardware will be revisiting memorable titles from gaming's illustrious past.
Developer LucasArts
Year of release 1993
More Info Original copies of Day of the Tentacle can still be found for ready money on eBay for around £15, with collectible editions showing at silly prices. A virtual machine version of SCUMM can be found here.
Sponsored: Minds Mastering Machines - Call for papers now open