Peugeot 508 Active e-HDI micro-hybrid
No, it's not an e-car for very small people...
i-StARS in a reasonably priced car
This ability to restart the engine more or less instantly means the engine management system can be far more aggressive in turning the engine off. If you're moving in a 508 at below 5mph with your foot on the brake then odds on the engine is either very nearly off or very actually off.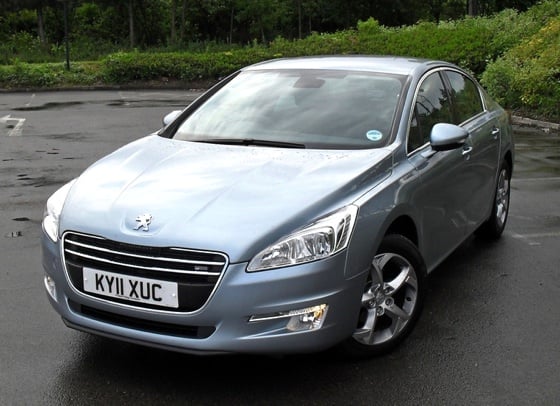 Big Peugeot mouth looking better
Engine cut-off and restart are both impressively unobtrusive, a testament both to the efficiency of i-StARS and to the refinement of Pegueot's 1.6 litre turbo-diesel engine. Restart is also near enough instant. The moment you take your foot off the brake, the 508 is ready to roll.
The result of all this stopping and starting is a five per cent increase in fuel economy on the open road and up to 15 per cent on the urban cycle. CO2 emissions drop by a similar percentage. For a car of its size, the 508s consumption and emission figures are impressive: 64.2mpg and 109g/km, respectively, over the EU combined test cycle.
Fill the 508 up and check the range-to-refill and you see one of its party pieces: the 850-mile maximum touring range.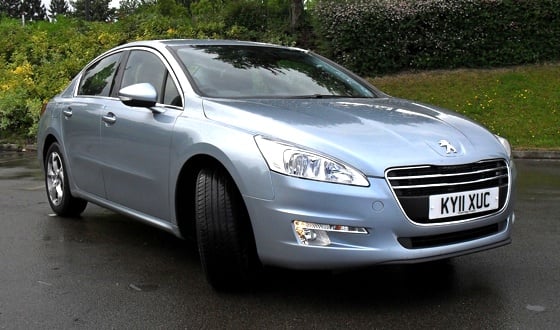 Strong lines front to back
With 112bhp available at 3600rpm and 180lb-ft of torque at 1500rpm, performance doesn't exactly make your hair stand on end but the 508 will still accelerate to 60mph in 11.5 seconds and push on to 122mph - not bad for a 1.5 tonne D-class saloon with the fuel consumption of a Ford Ka.