Original URL: http://www.theregister.co.uk/2011/06/15/nintendo_wii_u_information_and_rumours/
Wii U has 50 per cent more power than rivals
Nintendo wants the entire market, and more
Posted in Games, 15th June 2011 11:40 GMT
Watch Now : Virtual Machine Movement with Hyper-V
After Nintendo revealed the Wii U at this year's E3 [1], a continuous stream of rumours and further details have emerged. Microsoft, Sony and Nintendo are all now battling for a piece of consumers' lives, evolving their respective hardware into home entertainment hubs, rather than simply gaming systems.
In a discussion with All Things D, Nintendo President Satoru Iwata talked up the Wii U's role in the living room [2].
According to the Ninty Prez, while the console aims to claw back support from the core community, it also has ambitions of capturing the attention of those who play games on tablets, smartphones and laptops. Iwata claims it is trying to "reach out to the people who are not interested in video games" as well.
Basically, it wants the entire market and the rest.
According to reports, Nintendo certainly has the power to leave quite an impression. One analyst believes the Wii U packs 50 per cent more processing power [3] than its current-gen counterparts. Arvind Bhatia from Sterne Argee spoke to various developers at E3, all of whom indicated the Wii U's superiority, Industry Gamers reports.
Ninty has yet to confirm this, although after using footage from rival platforms during its E3 demonstration [4], is either keeping cards typically close to its chest, or simply doesn't have sufficient evidence to support the claims.
According to Japan's GameWatch, new details of the Wii U's custom Radeon GPU have surfaced [5].

With a chip similar to the R770 and its Direct X 10.1-level feature set, the console is certainly ahead of its rivals in terms of spec. But can it run Crysis?
Actually, yes, it can. Develop spoke with Crytek, which confirmed its CryEngine is almost up and running on the Wii U [6].
---
What other developers are saying
Activision also believes the Wii U's performance and online integration means the platform will be friendlier to core-games.
In an interview with Industry Gamers [7], Activision's Eric Hirshberg said: "They're committing to HD, greater processing power, digital infrastructure, connected universe at the back end... Those are all the things we need to make a state of the art experience for a lot of games.
"I was really excited to see Nintendo taking their console into something that I think is going to be friendlier to core games."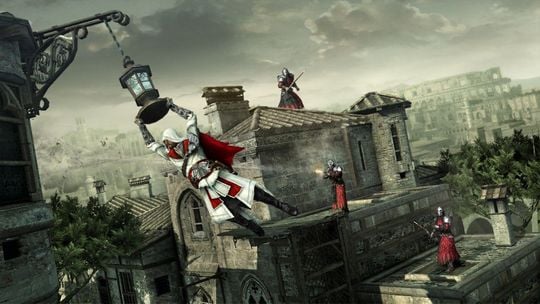 Assassin's Creed has been confirmed for Wii U
Ubisoft, which struggled to contain its excitement [8] over the new platform, says it's too early to make comparisons to Ninty's rivals [9], Kotaku reports.
Ubi's Marc Parenteau said: "You have to understand, we've been working on other engines for a long time so we need some time to catch up and get up to date on what we can do with the hardware. So to compare now wouldn't be fair.
"Developers with Wii experience will find that there's a familiar set of APIs. New features, such as the multi-core processing extend the APIs in a natural way, with low-level but straight-forward calls."
So, a next-gen Wii then? Sounds about right.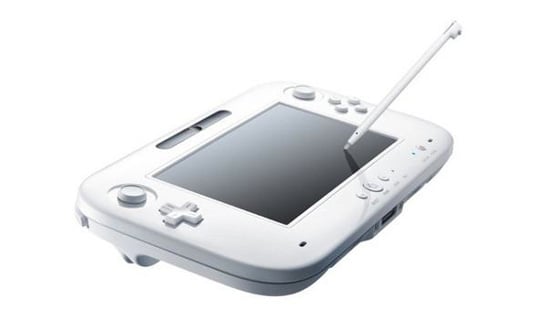 There you have it, the Wii U is making quite the positive impression.
Oh except for Michael Pachter, the Wedbush Securities dude who reckons the Wii U will arrive two years too late [10], although fails to explain why, Gamastura reports. Pachter says the Wii U's success will depend entirely on its selling price, with rival consoles set to cost considerably less by the time Ninty's controller-focussed console hits the shelves in 2012.
Are you looking forward to the Wii U [11]? Views below please. ®