What other developers are saying
Activision also believes the Wii U's performance and online integration means the platform will be friendlier to core-games.
In an interview with Industry Gamers, Activision's Eric Hirshberg said: "They're committing to HD, greater processing power, digital infrastructure, connected universe at the back end... Those are all the things we need to make a state of the art experience for a lot of games.
"I was really excited to see Nintendo taking their console into something that I think is going to be friendlier to core games."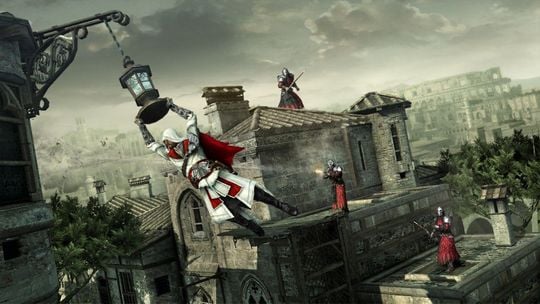 Assassin's Creed has been confirmed for Wii U
Ubisoft, which struggled to contain its excitement over the new platform, says it's too early to make comparisons to Ninty's rivals, Kotaku reports.
Ubi's Marc Parenteau said: "You have to understand, we've been working on other engines for a long time so we need some time to catch up and get up to date on what we can do with the hardware. So to compare now wouldn't be fair.
"Developers with Wii experience will find that there's a familiar set of APIs. New features, such as the multi-core processing extend the APIs in a natural way, with low-level but straight-forward calls."
So, a next-gen Wii then? Sounds about right.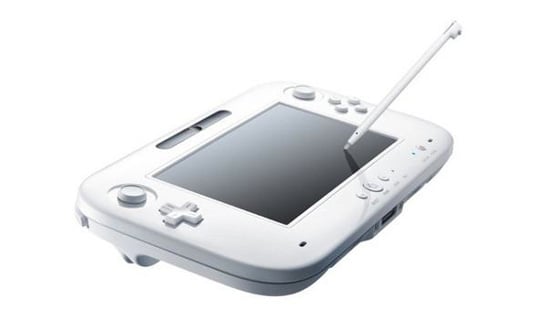 There you have it, the Wii U is making quite the positive impression.
Oh except for Michael Pachter, the Wedbush Securities dude who reckons the Wii U will arrive two years too late, although fails to explain why, Gamastura reports. Pachter says the Wii U's success will depend entirely on its selling price, with rival consoles set to cost considerably less by the time Ninty's controller-focussed console hits the shelves in 2012.
Are you looking forward to the Wii U? Views below please. ®
Wii U has 50 per cent more power than rivals
COMMENTS
Have you looked at the Wii and DS lineups
I take it you havent seen a Nintendo ad recently
Pusing to the "non-gamer" they have Interactive fictrion, "games" that teach you to paint, Party games, Dance lessons and the big one: Wii Fit.
Nintendo have done a great job at widening the scope of who now plays video games.
anybody surprised
that it has more processing power than 5 years old consoles?
Yep...
Already saving up for one... =OD
huh?
Worse, the lacklustre releases for the Wii over it's life and the failure of the hype for it's new control method to not really come to fruition in the release of innovative titles ...
If the Wii controler system is such a failure, why have Sony and MS had to spend a small fortune trying to make a competing technology.
I'm interested
Since I am not a gamer who goes for the shooters etc, I'd be interested to see what Nintendo can do with games like Mario Bros, Mario Kart, DK Country Returns, Zelda's etc, when given a lot more horsepower. I'm thinking some really good cartoon graphics on the way.
HD goes without saying, unsure about the controller but being able to play entirely using it without the TV means you can vacate the room when needed. Seems like a good idea. As long as the price for a second controller isn't prohibitive of course, you can have people paying against each other in different rooms. Nice idea.