Original URL: http://www.theregister.co.uk/2011/06/13/review_motorola_atrix_android_smartphone/
Motorola Atrix dual-core Android smartphone
Docks and slots for all occasions
Posted in Phones, 13th June 2011 12:00 GMT
Watch Now : Virtual Machine Movement with Hyper-V
Review The Atrix is Motorola's first dual-core handset and has big ambitions to be your one and only connected device. It's available with a set of accessories that can turn it into both your laptop and media centre – a PC in your pocket.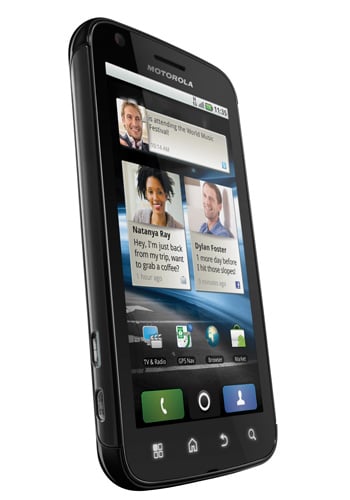 Unplugged: Motorola's Atrix
Before we get to the accessories though, the basic Atrix is a good-looking, if slightly chunky sight in glossy black plastic, measuring 118 x 64 x11mm and 135g. The four standard Android buttons sit touch sensitively beneath the 4in screen and the sides feature volume buttons along with microUSB and mini HDMI ports, with a 3.5mm headphone jack on top.
On the back is the lens for the 5Mp camera with dual LED flash and a biometric fingerprint security pad, which doubles as the power/sleep button. You don't have to use it, but it's quicker than the password alternative, and seems to be fairly robust – it worked every time I brushed my finger across it, and clammed up when others tried it.
The 4in screen offers an impressive 960 x 540 resolution and looks deliciously sharp and clear. It's just a whisker behind the iPhone 4's 960 x 640-pixel resolution on paper, and the Apple fella's still has the edge, but only just.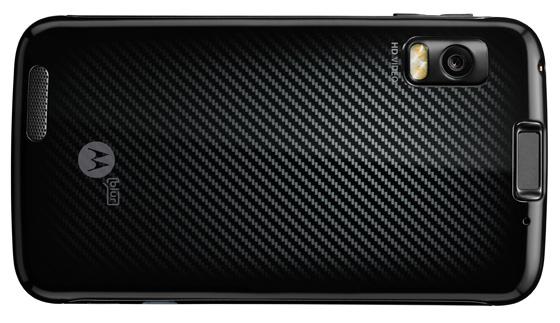 5Mp snapper with 720p video capture
The Atrix is running the 2.2 Froyo version of Android, which isn't the very latest, but 2.3's additions, such as SIP calling and NFC (Near Field Communication) will be of little use to most for now, and an update is apparently on the way later this year.
---
Keyboard skills
Motorola has produced a few enhancements for Android's user interface, not least with its Motoblur service, with its resizable widgets pushing your social networking updates to you. The 1GHz dual-core Nvidia Tegra 2 processor is backed by a full 1GB of RAM, and promises to be extremely fast. Sure enough, it nips between apps at speed with no real sign of lag, even with a load of apps running at once.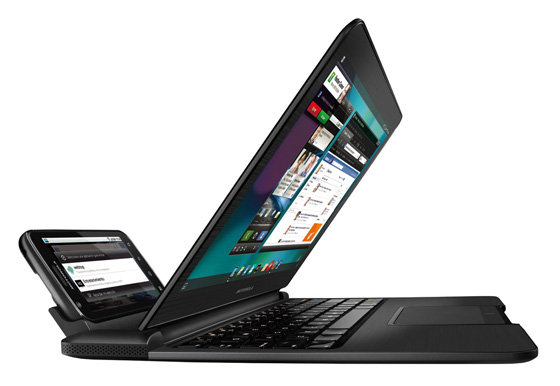 The Atrix delivers all the CPU horsepower when docked to the keyboard
The Atrix is available with a heap of optional accessories from Motorola, all intended to help make it the centre of your connected world. The Lapdock, for instance, is a slim fold-out keyboard and screen that looks like a netbook, except that it has a dock for your Atrix, which then provides the computing power.
It's a little slower in operation than using the standalone phone, but it's fast enough not to be boring. The keyboard is fine, though the trackpad can be a bit spongy. Usefully, it can be powered from the mains and also comes with its own pair of AA batteries, promising up to seven hours of use without draining the Atrix.
Less usefully, however, while Android is running on the handset, the Lapdock uses the Linux-based 'Webtop' operating system, which can run the Firefox browser and view your stored videos, but not a lot else, so it doesn't offer the versatility of any of the recent Android tablets. You can view your phone's screen in a window on the Lapdock's screen but it's a bit confusing flicking between the two – it would have been better as either full Linux or full Android.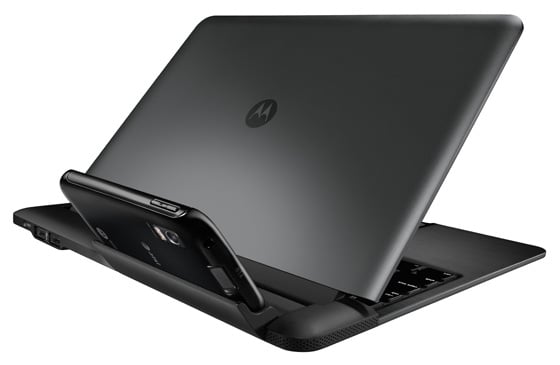 The keyboard runs off its own AA batteries
There's also a wireless mouse available, as well as a standard charging dock with microUSB and 3.5mm headphone ports, which allows you to set up a range of display widgets while you're charging – time, weather or your email updates. And there's more. The Atrix can utilise a multimedia dock that offers three USB ports and a pass-through mini HDMI port. Once that's connected to your TV you can control video playback from a Bluetooth remote control.
---
In the picture
Being a 5Mp snapper, the camera lags behind other dual-core handsets from LG [1], Samsung [2] and HTC [3] that have 8Mp sensors. Still, it starts up very quickly, has autofocus and flash, as well as a range of scene modes, including macro. Picture quality isn't bad at all, though detail can be a bit lacking and colours can often appear a little too saturated. There's also the option to shoot video in 720p HD and again, while it's not the very best, it'll deliver fair-quality moving pictures.
Sample Shots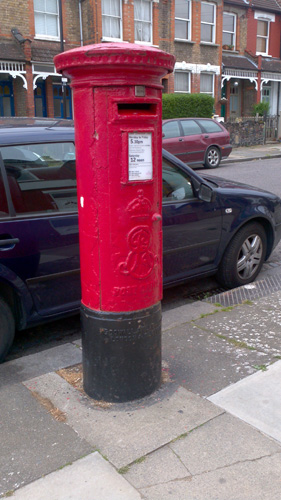 Click for a full-resolution image [4]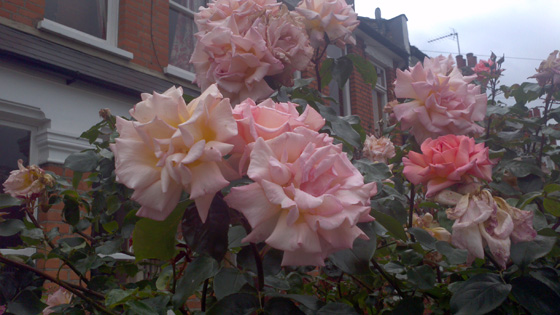 Click for a full-resolution image [5]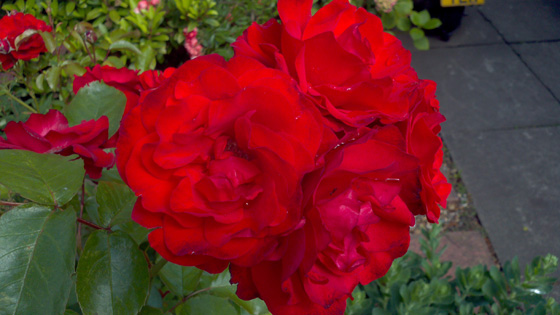 Click for a full-resolution image [6]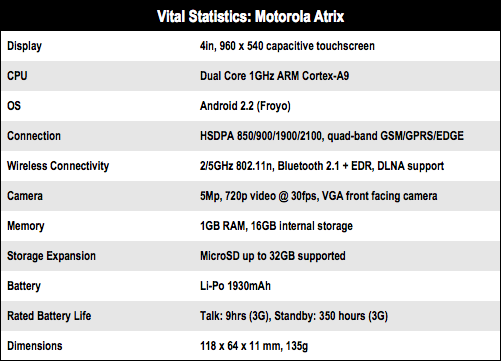 ---
Accessorize
The Lapdock will set you back £300 though, the same as you'd pay for a cheap netbook, and as for the others: multimedia dock and remote (£76), keyboard, £75), standard dock (£33). Currently, Orange is throwing in a 'Work and Play' kit with keyboard (but not screen), multimedia dock, wireless mouse and remote for existing customers who upgrade to the Atrix.

Multimedia dock interfacing
Browsing is a breeze and fast too, both by 3G and Wi-Fi. In the standard Android browser pages render well, there's support for Flash video and the pinch to zoom function makes navigation easy. The media player is a bit more than the standard Android model, with a few tweaks from Motorola, including options to search for related videos online, song ID and the ability to display lyrics where available.

Handset micro USB and docking connections
There's also TuneWiki networking options to give you inspiration from what others are listening to and to share your tastes. The supplied headphones are surprisingly good quality too, but there's no FM radio on board.
Syncing is achieved with Motorola's iTunes-esque Media Link and while there's 16GB of onboard storage and you can boost this by a further 32GB with a microSD card.
---
Future calling?
As for call quality, there were no hitches here and the speaker delivers a clear, well-rounded tone to voices, and callers reported no audible problems either. The 1930mAh battery is bigger than most, and did a good job too, delivering a good day and a half of heavy use.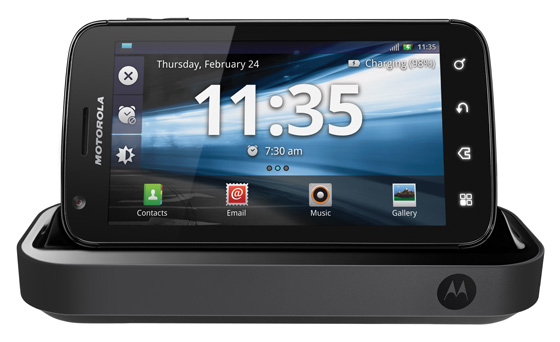 Nestled in the multimedia dock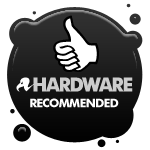 Verdict
The Motorola Atrix may look standard at first glance, but a feast of features, along with those accessories, offer hidden depths. Whether this mobile gadgetry will set the tone for future, more powerful smartphones remains to be seen. But as far as roadmaps go, Motorola has certainly taken an interesting turn. ®
More Android Smartphone Reviews

LG
Optimus 3D [8]
HTC
Sensation [9]
Samsung
Galaxy S II [10]
LG
Optimus 2X [11]
Sony Ericsson
Xperia Arc [12]