Cloud iTunes DESTROYS music business FOREVER!
Says man. We disagree...
Plus ça small change
Rather than selling out the music industry, the labels' decision to license iCloud merely gets them off the hook, prolonging the agony a little longer.
As I argued here, the music business needs to be experimenting furiously, trying all sorts of pricing tests with new services, and giving us new ways of getting to the stuff. These include new kinds of bundles, vouchers, even alternative currencies - all of which reward us paying punters.
If it fails to experiment, and we're stuck with per-song downloads and rental (of music that disappears), then the value of music will continue to diminish, just as an uncultivated garden gets filled with weeds. And that's not fair to the people who create it - who will be obliged to adopt what I call PBBMs: Pity-based Business Models.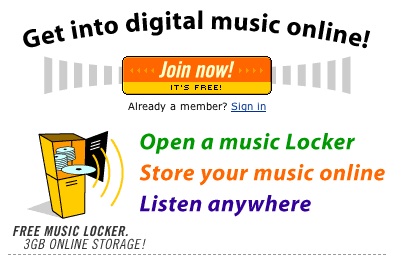 MyPlay.com from 2000
Bob has great faith in mobile subscriptions, and castigates the industry for being seduced by the Cloud. But this misunderstands the one tiny technological point of the cloud services worth knowing. (And it is fairly tiny, and offers very little to consumers overall). If multiple-device cloud sync takes off, then mobile will cease to command a premium.
Whether the iTunes Match feature takes off is far from certain, though, and really depends on how many people think the multi-sync it offers is worth paying for, over the bi-sync (or no sync) we use today. Some will undoubtedly find instant value in it. For others, it's a 'so what?' feature.
I can see the appeal of all my music being accessible to all my devices too, but I'm not somebody who needs every song on every device at any time. It strikes me as a bit anally retentive. The deal-breaker for me is that I really don't want my music, much of which was encoded very carefully, chewed up and spat back at me in AAC format. For me, rsync across my home network does just fine. ®
Sponsored: Minds Mastering Machines - Call for papers now open