Red Faction: Armageddon
Appetite for destruction
Personal magnetism
Snapping Ravagers together in an orgy of alien death could have been the basis for The Human Centipede sequel. Splat. Also grab a Ravager with your magnet gun and destroy it with your impulse blast for some up close splat action. I found it pretty easy to use upgrade stations to trade my salvage and general destructive behaviour for upgrades on armour, weapons and nano forge abilities – and these customisations are still installed in the infestation battles, which comes in handy.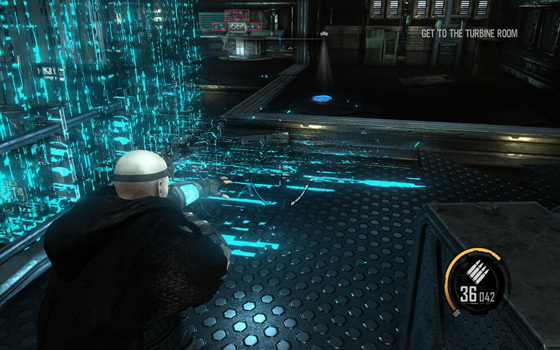 Screw Bluetooth, it's all about the blue arm
The graphics are impressive, but Volition stays safe with its palette of orange and grey, which I guess it quite befitting a Martian landscape. However, everything looks a bit samey with all the nasties looking too much like mutant scorpions and even the cultists were wearing what looked like samurai-inspired insect suits. Still, the typically generic graphics are compensated for when watching the disintegration of buildings as they receive my destructive attentions.
The third-person gameplay is comfortable, and splatting aliens using Volition's lock-on targeting system is a Noobs paradise. The angle of the gameplay reminded me of Dead Space but is less awkward. Indeed, the gameplay seemed more refined and linear than Red Faction: Guerrilla but still focused on non-stop action. I would suggest that for the price, the campaign mode is short, maybe too short, at about six to eight hours.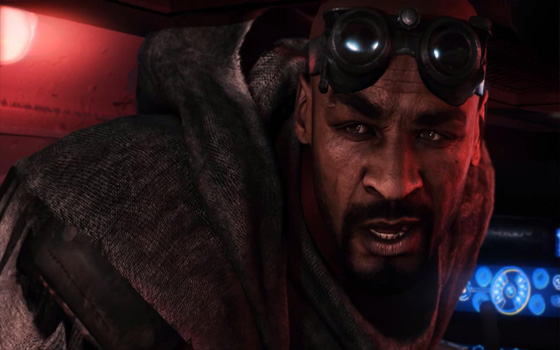 Biggles wants his goggles back
Game time flew by as I spent more time just blasting nasties rather than plotting cover and snipe missions, because for me, this game is all about brain numbing gut spewing action. But, Volition, why oh why do I feel like I'm stuck on a theme park ride firmly locked in my seat and wheeled through a claustrophobic ghost train with my back against the wall or a nasty drop? You had better follow those yellow arrows or else.
Sponsored: Minds Mastering Machines - Call for papers now open