E3 2011: the showstoppers
Games! Games! And, thrice, games!
Return to the olde
Everyone returns to tried-and-tested franchises and say what you will, but there's nothing wrong with revamping characters we've all come to love. There's an exciting line up of familiar titles heading our direction from every which way. Many have already been mentioned above, but tons of key names remain, the biggest of which is probably Tomb Raider.
Square Enix has rescued Lara Croft - or could it be the other way round? - only to ship her off to a desert island as a young inexperienced explorer. The Tomb Raider trailer is quite impressive and worth a look-in if you get the chance.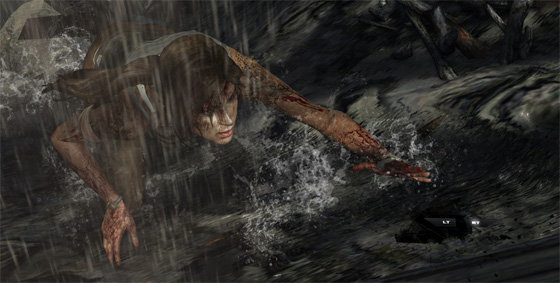 Tomb Raider
The publisher posted huge losses in Q1 this year and there was much talk of Final Fantasy being the only trick up left up its sleeve. Many fans would say even that has been in nosedive. The magic returns again, though, in Final Fantasy XIII-2, which was on show with fresh gameplay mechanics and promises of less linearity. Let's hope it doesn't brick PS3s this time, ahem.
Another huge franchise refresh, which I for one am impatiently trembling my leg over, is Bethesda's Elder Scrolls V: Skyrim. With the RPG set for return on this November's armistice day, it represents perhaps the only title big enough to survive being launched two days after the next Modern Warfare.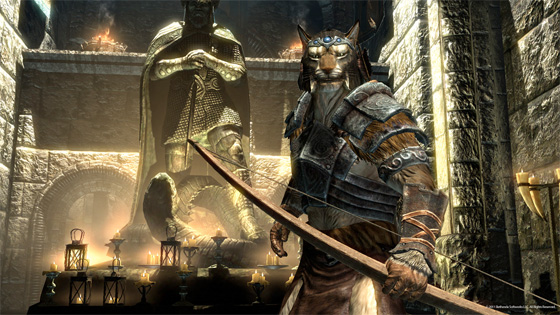 Elder Scrolls V: Skyrim
Elsewhere, Ubisoft discussed its annual appearance of Ezio in Assassin's Creed: Revelations, which as the name suggests, will clear the confusing storyline up, so as not to go on and on like Lost, apparently. The publisher also made everyone fasten their seatbelts for Driver: San Francisco, out this September.
On the topic of cars, Forza 4 is revving engines for its October release, while EA revealed yet another NFS revamp in Need for Speed: The Run, which takes players out the realm of car chases and into parkour-style pursuit instead. It also promised a return to snowboard classic SSX Tricky, while talking up a Mirrors Edge 2 release that will apparently run on Battlefield 3's Frostbite 2 engine.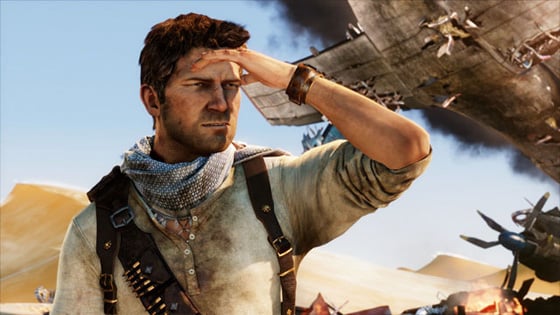 Uncharted 3
Konami was at hand to offer a glimpse of Metal Gear Solid HD, while telling us all to turn down the lights later in the year for the frightening Silent Hill: Downpour. Meanwhile, there is a much-sought return to the sword-swashing fighter genre in SoulCalibur V.
Let's not forget Uncharted 3, which was heavily on show, as well as another dose of gang war in Saints Row: The Third. Then there's 2K's The Darkness 2, and Twisted Pixel showing off its own franchise refresh with Ms. 'Sposion Man.
We're very happy of news that Demons Souls - one of our favourite games of 2010 - is also planning a comeback in Dark Souls and promises even greater difficulty.
Plenty of other titles fill the gaps, including the zombie-packed thriller Dead Island and Bethesda and iD's Rage, both out this September.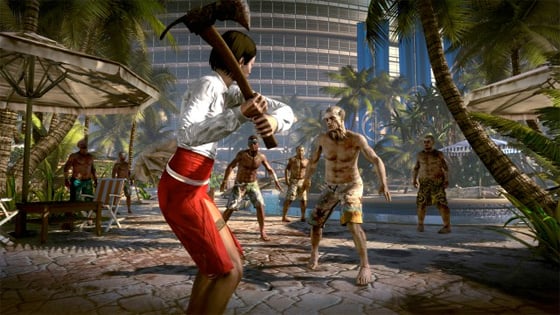 Dead Island
Then, of course, there was the mouth-watering taster of Lucas Arts' forthcoming MMO, Star Wars: The Old Republic.
I think I'll stop there and catch my breath. I've clearly failed to mention them all, such is the sheer number, but the juiciest are there methinks. My biggest disappointment, though, is no real mention of Max Payne 3, which was supposed to be released last year. Rockstar was too busy fending off rumours of GTA V to offer clarity, although the game is still being developed, apparently, and should see release later this year or early next.
Despite staying up late and watching it all unfold from the relative discomfort of a grotty London flat, it has been an exciting few days and if I don't make it to E3 next year, I'm going to cry like a little girl. Send donations for the 2012 Caleb Cox E3 Fund to the usual address please. ®