E3 2011: the showstoppers
Games! Games! And, thrice, games!
Go out with a bang
E3 had much more on show than just that, though. The Expo saw countless publishers battle to get their trailers seen and with hundreds of games at hand, we could be here forever giving you a rundown.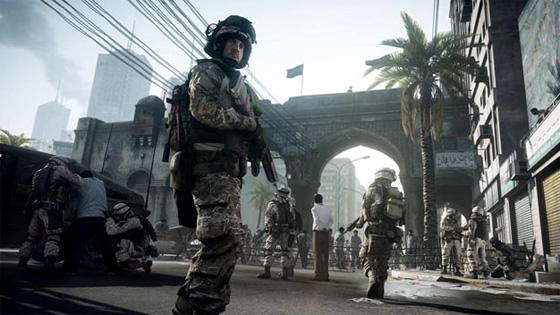 Battlefield 3
In the art of war, the two front runners are predictably Activision's Modern Warfare 3 and EA's Battlefield 3. The latter has announced 'Battlelog', a multiplayer service similar to Call of Duty: Elite, keeping the battle on equal footing and the world divided on opinions of which will be better. We'll find out in November on that front. Battlefield is also being adapted for iOS along with a number of other EA titles.
Epic's Gears of War 3 caused quite a stir too, launching limited edition GoW-styled Xbox consoles and pads and offering a look at the game ahead of its much-anticipated launch this September.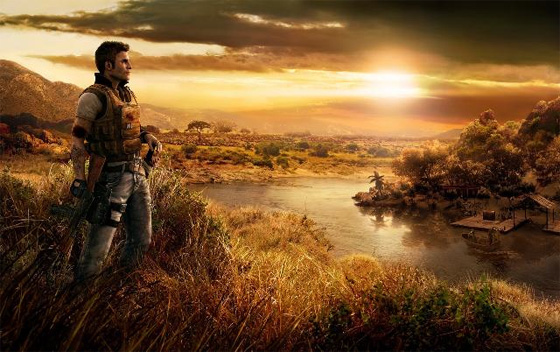 Far Cry 3
2012 throws-up some juicy prospects too. Bethesda's Prey 2 and the massively-anticipated Far Cry 3 represent two more titles making a comeback.
But when it comes to guns, Sony's PSN/PC shooter, Payday: The Heist made a lot of noise. Robbing banks hasn't looked that appealing since we were first forced into obligatory public bailouts.

Payday: The Heist
We also had a whiff of Postal 3, featuring that immature postal dude, ruder than Viz's Postman Plod and as trustworthy as the Royal Mail. I can almost see the cats running for cover now in a world which promises a new lease of life for terrorist mastermind Osama Bin Laden.