E3 2011: the showstoppers
Games! Games! And, thrice, games!
Livin' la Vita loco
Sony took to the stage and with apologies out of the way for PSN security failures, focus shifted to the company's next-gen PSP 2, officially unveiled as PlayStation Vita.
Tons of titles are heading to the handheld, including Drake's reprisal in Uncharted: Golden Abyss, hybrid punch-'em-up Street Fighter X Tekken, much-loved motorshows Wipeout 2048 and ModNation Racers, as well as the groundbreaking gore-fest Bioshock.

Wipeout 2048
However, it's the cross-platform functionality that really raises eyebrows, which titles such as the RPG adventure Ruin and family-favourite LittleBigPlanet will embrace, allowing users to continue their PS3 games on the handheld, whether sat on the tube, or squatting over the bum-bowl.
Sony did put time aside for motion-gaming though, showing off some future PlayStation Move content, with Bioshock Infinite, NBA 2K12 and Star Trek, the standout titles. The latter will even launch with a phaser-style Move controller, set to play.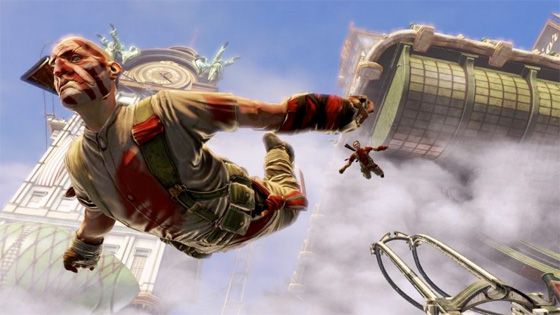 Bioshock Infinite
A PlayStation telly was also on show and will come bundled with a copy of Sony's exclusive shooter Resistance 3, also compatible with Move.
Other Sony-only titles include the anticipated FPS Dust 514, a return to Twisted Metal and the popular classic Shadow of the Colossus, set for reprisal this September following some HD remastering.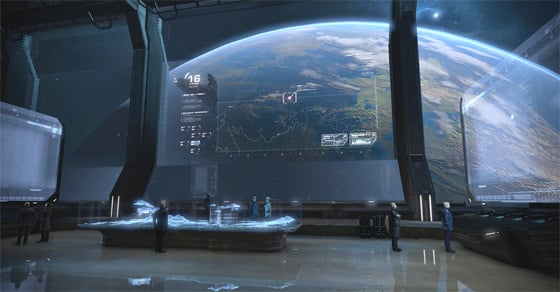 Dust 514
Sony certainly has enough up its sleeve to emerge relatively unscathed from the recent hacking fiasco. It could all depend on the success of Vita, though. Can Sony afford another kick in the knackers? Vita could be the codpiece it needs.