Creators: EU cares about turnips more than copyright
Brussels sprouts more ideas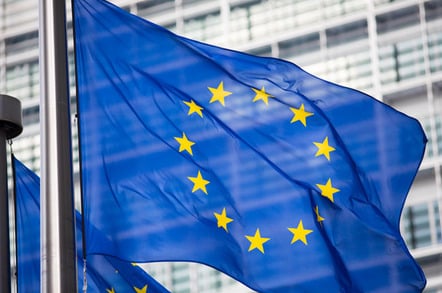 World Copyright Summit If someone had given me a pound in Brussels this week for every time I heard the phrase "we don't want to make the same mistakes as the music industry", I'd be a richer man. Not by much, but enough for a round of drinks.
Every four years the world's copyright royalty collecting societies meet in Brussels, representing every kind of copyright business imaginable. Many (but not all) are run and owned by creative people themselves. These societies tend to be technology agnostic – if it moves, it can make money, which means they can be more open-minded than private interests wedded to one specific technology or format. Collection societies don't instinctively distrust new technologies; they're often the first to strike deals with new media businesses. The Summit was also the latest installment in a long-running feud with the EU, which regards the regional monopolies as an impediment to a Brave New European future. Creators view the EU's proposals as an impediment to getting paid.
Plenty has changed since the last event here in 2007. There was much more attention on emerging markets in the BRICs – India, China and Russia got plenty of attention – and a greater presence from newspaper businesses, for example, and publishing in general. Apple has come along and created content markets where none existed before. And nobody wants to make the same mistakes as you know who.
What they mean is: Crikey, no, we won't pursue end users through the courts in ritual litigation; we won't pretend the internet doesn't exist, and then try to control it. And we won't then give stuff away for free anyway.
But some of the complaints are the same, regardless, and some of the remedies just as short-sighted. Take a session on ISPs, for example, on Tuesday. The panel included husband of Sharon Corr of The Corrs, Gavin Bonnar. It soon turned into a cage fight with everyone except the ISPs present. Bonnar has published an online manifesto called an "The Artists Charter" where pledge No 1 is "We have the right to earn a living from our work."
You can sort of see what he means, but he makes it sounds like an entitlement. The power structure puts the creator last, and when money changes hands anywhere for a work, the creator should get a "just and fair remuneration". But singing in the bath shouldn't entitle me or you to rent.
Make ISPs liable
Michel Lambot of indie trade group Impala told me he couldn't understand why the internet distributors of unlicensed material continued to receive get-out-of-jail-free cards. "If you're a cable operator and you distribute infringing material, you are liable. If you are an ISP, you are not liable."
Christophe Depreter, of Belgian authors' society Sabam, said he wanted to legislate so that ISPs would be forced to pay for the carriage of copyright material over the pipes. Nothing divides delegates as much as this: most oppose a flat-rate tax on pipes, since it brings little money back, and punishes the innocent – the majority who don't infringe.
And even if you make ISPs liable, you're not going to get any more money out of them, Paul Hitchman of digital music company Playlouder MSP, which provides the music service for Eircom, told me.
"You can legislate all you like, but without the co-operation of ISPs, it just won't work. If that's all you have, and you don't incentivise the ISPs to launch new services, then you're just fighting the consumer," he told me. "If you're fighting the consumer you're going to lose."
Economics professor David Touve, in an interesting presentation, offered some contradictory anecdotes on the early impact of three-strikes regimes, or "graduated response". It was hard to draw conclusions at this stage, he said. Music industries in countries without a three-strikes laws saw revenue fall another 10 per cent year on year in 2010, said Touve, while those with some kind of sanction had stabilised, up 0.3 per cent.
But causation is hard to prove, says Touve. In France, the decline in revenues halted last year. But in addition to the threat of disconnection, there's also a very popular new streaming service called Deezer, which entitles you to several hours of free music streaming per month. Touve noted that South Korea had introduced a graduated response scheme and that music revenues had bounced back. But revenues had started to recover before the law was introduced...
Sponsored: Minds Mastering Machines - Call for papers now open