Whitebox tablet sales surge smacks down iPad
Price-conscious users vote with their feet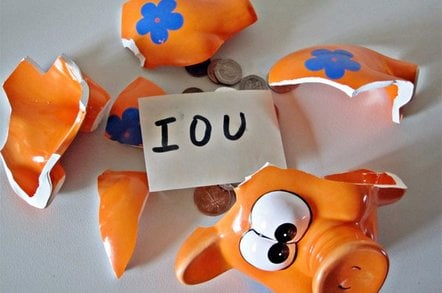 Apple's stranglehold on the worldwide tablet market has loosened slightly, with whitebox or non-branded vendors taking over as the fastest-growing segment during the first quarter, according to research from beancounters at DisplaySearch.
Numbers for Q1 also show that slate shipments declined sequentially, down 5.2 per cent to 9.7 million units, highlighting the seasonality these devices share with smartphones, which makes the Christmas quarter the peak buying period.
Though Apple remains the largest tablet-pusher globally – with a 54 per cent market share – whitebox vendors are mounting a challenge to its dominance, ramping sales from 567,000 units in Q4 to 1.9 million devices last quarter, capturing nearly 20 per cent of the global market led by vendors in China.
"Price is a significant influence on any consumer product and tablets currently carry a healthy premium on the cost of hardware components," said Richard Shim, senior analyst at DisplaySearch.
He added: "The emergence of the whitebox tablet market is an indication that the market is reacting to that premium and trying to give consumers the lower price to drive adoption. In the short term, the tradeoff will likely result in a less than ideal user experience."
Whitebox vendors integrate panels unused by the major brands resulting in a marginally lower build quality, including lower brightness, said the market watcher.
But tapping into this secondary components space allows for more aggressive tactics to undercut Apple and other tier-one vendors launching into the market, appealing to the most price-sensitive users, such as students.
DisplaySearch said China was the largest consumer of whitebox tablets but the Asia Pacific, Latin America and parts of the EMEA region were also opting for non-branded devices.
Other developments in Q1 saw mini-note PC unit sales climbing 17.3 per cent due to holiday demand in China, but year-on-year, shipment dropped 10.2 per cent. In contrast, notebooks fell 5.9 per cent sequentially but edged up 1.6 per cent on a yearly comparison. ®
Sponsored: Minds Mastering Machines - Call for papers now open