Get your network ready for World IPv6 Day
Survey the lie of the LAN
Hands On Today is World IPv6 Day, so you might be wondering just how easy it is to run IPv6 on your own home network. The answer is that it's surprisingly simple, and even if you can't yet get IPv6 connectivity from your internet provider, it's still possible to connect your PC – or indeed your whole network – to the IPv6 internet.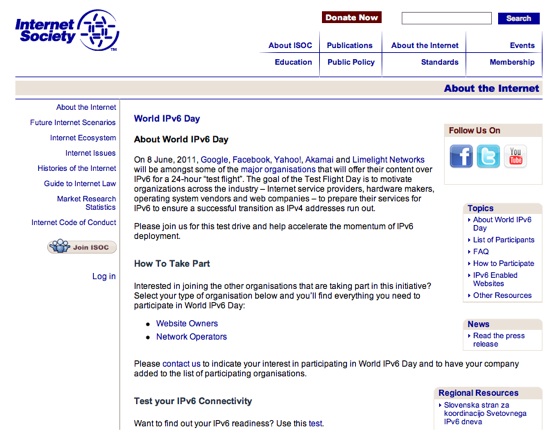 To do that, you use an tunnel, essentially encapsulating IPv6 traffic over your existing net connection, a little like the way you'd set up a VPN connection to the office. However, instead of connecting your computer to the secure LAN at work, what you're doing is connecting it to a remote system that has connectivity via IPv6.
Any traffic from your computer, or other systems on your network, that's using IPv6 gets sent down the tunnel, emerging at the other end, allowing you to connect to other sites that also run IPv6.
To be honest, right now this is something of a geek's game - there isn't really anything you'll need to connect to that isn't also available through the current IPv4 protocol, and though there are some sites that use IPv6 – and many will be testing it today – there's also going to be increased latency when you're connecting through a tunnel, rather than directly.
But the technology's there, it's simpler than you think to set it up, so why the heck not?
Sponsored: Minds Mastering Machines - Call for papers now open