Dell flashes roadmap, keeps product futures in its pants
Open event dons cloak of secrecy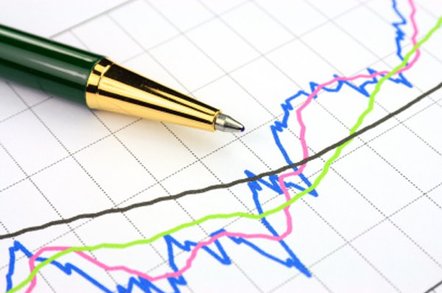 Dell Storage Forum Dell's Storage Forum in Orlando is packed with 900 attendees, full of happy channel partners pleased with the Compellent integration process, enticed by the Fluid Data marketing idea. And yet there is a lack of pizazz, and no flat-out fantastic ideas.
What we do have is rock-solid execution and a clearly expressed storage roadmap which is well underway, with Dell's file system and Ocarina dedupe/compression extended across all of its storage platforms, meaning PowerVault entry-level, EqualLogic iSCSI mid-range, Compellent high-end, and the DX6000 object storage platform.
The DL disk-to-disk backup products, the ones using CommVault Simpana, will get neither the Dell filesystem nor the Ocarina dedupe according to the chart we saw.
We see the equivalent of storage product baronies, located in Israel (Exanet), New Hampshire (EqualLogic), Eden Prairie (Compellent) and San Jose (Ocarina) inside Dell happily co-operating; it's as if they have agreed a storage Magna Carta with no conflicts beforehand as happened with the Brit Magna Carta.
Dell Scalable File System
Dell's Scalable File System (DSFS) has already been announced for the PowerVault platform as the NX3500. This uses the acquired scale-out filer assets of crashed Exanet, acquired in February 2010. Today Dell announced the FS7500, a DSFS-based NAS head for EqualLogic storage arrays. It is a separate server-based box with the DSFS software inside and uses a standard EqualLogic array for storage capacity.
A single FS7500 file share can be up to 510TB in capacity and this is not an architectural limit. It uses a 1gigE link with 10gigE coming. The DSFS architecture includes caching, load-balancing and multi-threading to speed I/O. The minimum configuration is a 2-node clustered pair and it can scale to a pair of these. We were told to expect it to scale higher in the future. The software includes snapshotting, replication and quota management. Brett Roscoe, an executive director in Dell's product group, said: "Space reclamation is on our roadmap. We do have it working in our labs."
DSFS, supporting CIFS and NFS, has MAC support built in but Dell is not supporting that, although the code remains.
The DSFS controller and the EqualLogic array are managed with the same facility and Dell is calling this an EqualLogic unified storage capability. The company will implement DX6000 and Compellent versions of this NAS head, taking the same approach, and not giving out any timescales. El Reg expects the two additional products to be announced and available before 12 months are up.
Interestingly, Derek Gascon, a senior Dell product manager, said the main competition for the DX6000 was not other object storage systems but file-based EMC Isilon and HP Ibrix.
Compellent users are currently offered a Nexenta-based zNAS product and the preceding NAS head, the one based on Microsoft Storage Server continue. Indeed there will soon be an update to the MS storage Server NAS head. Bob Fine, Dell Compellent's Director of Product Marketing, said: "DSFS on Compellent will be released at the appropriate time and then we'll decide how to handle the existing [NAS Head] customers. There is no short-term plan to end-of-life the Windows or zNAS products."
We're sure existing customers will be supported but with DSFS being the common filesystem across all of Dell's storage products, it is a virtual certainty that new filesystem prospects will be encouraged to look at DSFS.
Deduplication/optimisation
A similar Dell storage-wide approach is being taken with the acquired Ocarina deduplication or optimisation technology. It will be implemented as Ocarina technology add-ons for PowerVault, EqualLogic, the DX6000 and Compellent. Dell also says this dedupe technology will apply to data in the cloud as well.
Michael Dell said: "We're spending a billion dollars creating our own cloud infrastructure." So Dell's own public cloud offering and customer's Dell storage-based private clouds will be able to store Ocarina-ised data.
Again no timescales are being discussed, unless lucky NDA signers get to hear about it, but El Reg's crystal ball gazers reckon it will be all be done within 12-18 months if not well before. It will be easiest to have it implemented as a dedupe head, like the DSFS head. Otherwise Dell/Ocarina engineers have to create SW plug-ins to the storage operating system software for each of the four platforms; a development style that will suck up resources.
Compellent had its own in-house deduplication technology under development before the Dell acquisition. Dell Compellent head Phil Soran said they are not going to use that in-house code: "We're going to leverage the Ocarina dedupe; it fits right in."
Permabit rejected
Permabit is promoting the use of its Albireo deduplication technology, saying it has no performance impact and is ideal for primary data. Brett Roscoe said: "We looked at Albireo [but] we liked Ocarina because of its content-aware nature [and] its application to previously incompressible data such as images."
He said the technology applies to primary data; it deduping caching data as well as other dedupe products. Ocarina will be integrated into the storage product lines so it is not a separate product to manage. Dell will continue to offer raw compression as well.
The cloud, supported as a Dell storage platform, will also get Ocarina dedupe as will Dell application servers. The idea is that data enters the Dell storage universe, is deduped upon entry, and then stays deduped as it moves through that disk-based (and flash-based) universe, only getting rehydrated when it needs to leave.
There is a query though about backing up data from Dell storage to the DL disk-to-disk backup systems with either CommVault Simana or Symsntec software running on them, both with their own dedupe capability. Will Ocarina-ised data on PowerVault, EqualLogic and Compellent arrays have to be rehydrated so it can be sent to the DL systems which don't have Ocarina capabilities?
Compellent roadmap
The Compellent public roadmap has not changed in its essentials since November last year. What has been added though, is the Dell Scalable Filesystem and Ocarina deduplication.
One thing that was emphasised in a Phil Soran keynote was the cloud: "We'll take tiering into the cloud ... Customers won't have to buy the new [controller] model to do this."
The Enterprise Manager tool will get policies by individual system, by site, or globally. Multiple systems will be manageable as a single system and from one pane of glass. A federated grid of systems will be managed as a single entity.
There will be more application integration with virtualisation vendors, database vendors, and backup vendors.
There will be a federated Live Volume concept in which live volumes are replicated between systems. Data protection will be based on the replay architecture and Live Volumes, and not snapshots.Automated failover between nodes will be added and there will be more fault tolerance.
The Dell acquisition has probably slowed down the release of the coming 64-bit version of the Storage Center software, currently at v5.4, and coming Storage Centre hardware, such as the presumed SC050 controller; we're currently at the SuperMicro-based SC040 controller level. Bob Fine wouldn't agree to this idea of a delay. He did say: "Dell has different internal processes from Compellent."
Regarding the next controller and its, presumed, use of Dell server technology: "We'll move as quickly as we can. It gives us an opportunity to put additional functionality into the server to help storage."
Such functionality does not include virtualising third-part arrays, such as Dell's customer base of re-sold CLARiiON arrays. Instead Fine said customers will be encouraged to migrate their data off of these old, and high-cost maintenance arrays to the new Compellent ones with larger, more efficient disks, lower maintenance costs, and a thin import process to reclaim wasted space and reduce the number of drives needed: "This is a far better value proposition."
Flash
El Reg's thinking is that flash is set to make significant changes to the Compellent, and probably EqualLogic roadmaps. Specifically PCIe flash cards which are being added to Dell application servers and could be added to storage array controllers. They could then cache data from the spinning drives and feed it to servers much faster. NetApp as its FlashCache and EMC is set to radically expand its use of flash as a storage tier in both application servers and storage arrays.
Bob Fine said: "As an integrated server and storage technology company we're always looking at ways to use flash technology."
Phil Soran said: "There will be more SSD options on the front end."
Michael Dell said: "There's a trend to non-volatile memory for performance and energy ... How do you re-imagine the entire system given that ... Tiering becomes important [but] spinning disks aren't going to go away soon; you'll see hybrid systems for some time."
Clearly Dell is looking at ways to expand the use of flash from its current role as a plug-in hard disk drive replacement.
Other news
Verson 5.1 EqualLogic firmware provides Ethernet Data Centre Bridging support and better automated load balancing. There is also better VMware-thin provisioning, meaning EqualLogic now has full VAAI support.
PowerVault arrays have been given 8Gbit/s Fibre Channel support; there being demand for this in the BRICS geographies. There has been a demonstration of 16Gbit/s Fibre Channel between a Compellent array and a Brocade fabric switch; indicating 16Gbit/s FC support is coming to Compellent.
There is no intention of adding FC support to the EqualLogic arrays, Dell responding to market need and positioning clarity, EqualLogic being the iSCSI SAN product.
Compared to last year's Compellent C: Drive event, this year's Storage Forum – combining the EqualLogic and Compellent customer and channel events – is a lot less open about roadmaps and product futures. It is the Dell way and it is regrettable that a Dell cloak of secrecy has descended on a previously much more open event for us hacks.
The FS7500 will ship in the third quarter and the v5.1 EqualLogic firmware will be downloadable in that period. The PowerVault MD3600f and MD3620f FC-supporting arrays will be available on 14 June. It is thought that the next Compellent Storage Center will be announced in the fourth quarter of this year and shipped in the first three months of 2012. ®
Sponsored: Minds Mastering Machines - Call for papers now open