Smart Fortwo Electric Drive e-car
Pop to the shops
Flat out
I can hear rumblings now about that being dangerously slow, but it's really not. Even on the busy M60 Manchester orbital motorway in rush hour it proved sufficient. Sure you have to think ahead - at 60mph, going faster is simply not an option - but the ED's performance envelope was certainly adequate for 90 per cent of my driving requirements.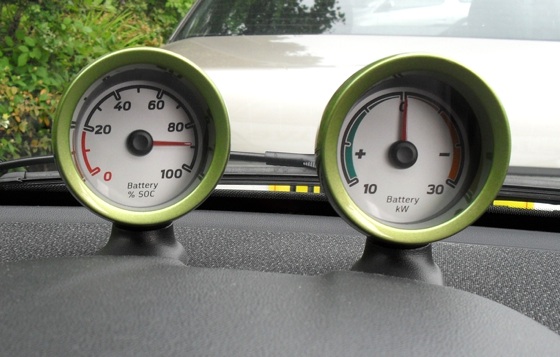 Battery info in two pods
As for range, well Smart reckons a full charge will get you 84 miles and it's not far wrong. In day-to-day use, I found I was getting an average 17 miles to every 20 per cent segment of the charge gauge - or, to put it another way, between 65 and 70 miles before I reached the 20 per cent remaining marker and started thinking seriously about finding a plug or walking home.
By driving more slowly and with more considerate use of the the regenerative braking system, I have no doubt that the 84-mile range could be achieved.
Once you are out of juice, re-charging is a simple case of plugging one end of the cable into a 240V three-pin socket and the other into the receptacle that sits where the petrol filler nozzle usually goes. Small LEDs light up to let you know power is flowing.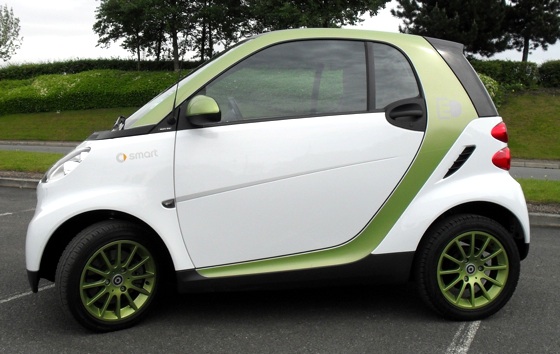 Shorter than some cars are wide
Ideally, you need secure or off-road parking to charge but an extension lead running through the garden and joining the charge cable in a weather-proof housing proved more than up to the job. Luckily, I can park right next to my garden wall, keeping the charge cable more or less hidden from casual glances and felonious passers-by.
Sponsored: Minds Mastering Machines - Call for papers now open