LG Optimus 3D dual core Android smartphone
Outstanding display?
Swinging club
There's Let's Golf, pre-installed on the Optimus 3D, which is another success as you gaily swing your club and watch the ball fly through the air. If the 3D effect is too much, or not enough, you can adjust the ferocity of it to suit – again this dialling down feature is shared with the 3DS console.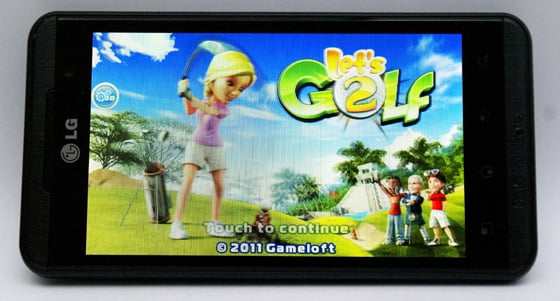 3D golf, anyone?
The twin cameras take impressive still shots, which you can play back in 3D on the phone. It quickly becomes apparent that photographs sink or swim depending on the content. Images with depth of field look great, but portraits with limited background are less successful.
Shooting 3D video looks cool (you see it in 3D as you shoot) and again trial and error defines what works. It shoots at 720p in 3D but if you drop back to two dimensions, the resolution goes up to 1080p, which is very neat. You can output the content to a 3D TV easily, as the phone has a mini HDMI out connector. This is better than the connectivity on the Samsung Galaxy S II and HTC Sensation, where you need a less common micro-USB to HDMI adapter cable.
Taking shots in 2D works well, with minimal shutter lag as the autofocus does its work. Results are quite respectable but obviously don't match the quality of the best cameraphones on the market like the Nokia N8.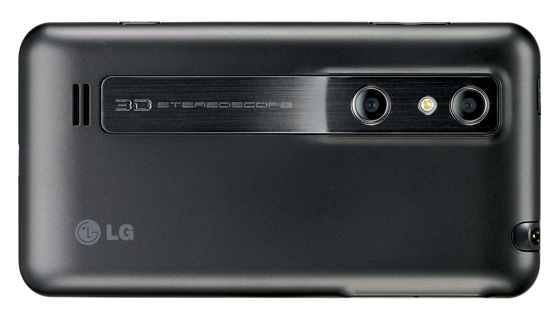 Captures stereoscopic stills and video too
Of course, the 4.3in screen means 2D games look pretty good, too. And there's the choice of several hundred thousand Android titles. In fact, the screen is pretty impressive throughout. It's not as high-resolution as the iPhone 4 but at 800 x 480, it's good enough. And if you're looking for the vivid colours of an AMOLED display, you need to look elsewhere, even so the colour palette here is lively and attractive.
Sponsored: Minds Mastering Machines - Call for papers now open