Microsoft's anti–Google Docs weapon locked and loaded
Launch date named, reliability claimed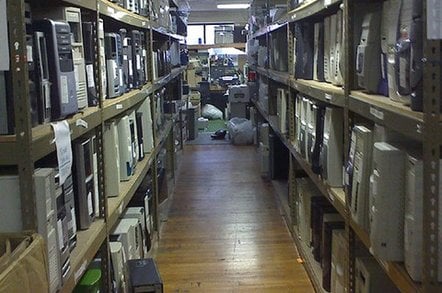 The rebranded edition of Microsoft's answer to Google Docs is officially launching on June 28, a top company executive has revealed.
Jon Roskill, corporate vice president for the worldwide partner group, has Tweeted that the beta label comes off the productivity and collaboration cloud on June 28, when it will become generally available.
As recently as May 26, Microsoft had said that Office 365 would be coming in June, but had not offered a specific date. Chief executive Steve Ballmer made the month of its release public at an event in India.
Roskill claimed 100,000 "real" customers are using Office 365 in its beta period, which began in October 2010.
Office 365 is the new brand for a previously disparate collection of productivity and collaboration services. The bundle folds in the Business Productivity Office Suite (BPOS), Live@Edu offering, and Office Live Small Business service, each for different users.
Existing BPOS customers have 12 months from June 28 to transition to Office 365, while those on Office Live Small Business who transition will get three months of Office 365 for small businesses for free.
Office 365 runs on a hosted version of Microsoft's SharePoint and Exchange servers for email and collaboration, provides each user with a 25GB mailbox, and connects to Outlook 2010 and Outlook 2007. SharePoint provides the back-end storage for sharing and storing of regular Office documents and their web-based extension Office Web Apps.
The online bundle comes with Forefront security and a supposed guarantee of 99.9 per cent uptime, which will be refreshing for all those recent BPOS converts who've lost email access since joining Microsoft's hosted service. The outrages left many users feeling humiliated and looking for ways off Microsoft's email cloud.
Worryingly, Microsoft has blamed those outrages on problems with the BPOS Exchange Servers – Exchange being the email system underpinning Office 365.
Getting it right is vital, as Office 365 is supposed to supplant Google Docs. Email and collaboration are the majority of the wins Microsoft has been claiming as "cloud", while Microsoft and Google are fighting a city-by-city, government-by-government, and company-by-company battle to win and then name customers using their services.
San Francisco, California, last month became Microsoft's newest scalp, as the city government signed a contract to put 23,000 email users on BPOS and Microsoft Exchange Online instead of Google – or even IBM's Lotus Notes.
Governments are especially ripe targets at a time when the US public sector is suffering massive budget shortfalls while stuck with creaking email systems. Microsoft and Google offer the prospect of new email systems at lower upfront costs, without customers needing to run their own servers. ®
Sponsored: Minds Mastering Machines - Call for papers now open