Dell rumoured to be looking at Brocade
Is a buy on the books?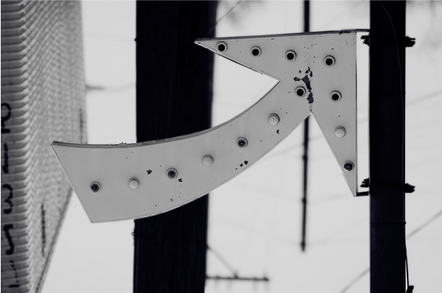 Could Dell be readying a bid for Brocade and its networking business?
US media outlets such as Barrons are reporting a Canaccord Genuity analyst's note saying Dell could and should buy Brocade.
Brocade dominates the Fibre Channel storage networking business and has an Ethernet business courtesy of its Foundry acquisition. Dell – apart from its PCs, printers and services – also makes servers and storage. There is an increasing trend for system suppliers such as HP, IBM and Oracle to build converged IT stacks comprising storage, networking, servers and system software, inevitably hypervisor-based, as well as application middleware such as databases.
Cisco is involved with EMC and VMware through the VCE concern which sells integrated vBlock systems using Cisco servers and networking, EMC storage and VMware's ESX hypervisor.
Dell provides networking gear based on reseller and OEM deals with, for example Brocade and Brocade's much larger rival Cisco. A purchase of Brocade by Dell would give it the third hardware leg, the networking leg, of a converged IT stack, enabling it to better compete with its three IT system selling rivals and the VCE trio.
The analyst, Paul Mansky, wrote that Dell should make a concerted push into networking and Brocade is the best target. A contributing factor is that Dell's PC business is going to be adversely affected by consumers' preferences for tablet computers. He notes that Dell has $7bn of cash and a shelf registration for $3.5bn of debt.
Brocade's market capitalisation is $3.3bn. Mansky noted that he views "Brocade as the most likely target for myriad reasons. First is the absence of alternatives. Juniper is 80 per cent service provider – not Dell's business – and Extreme and Force10 carry insignificant share. Second, Brocade's Fibre Channel business should be an attractive cash engine for at least five years."
Mansky's research note was quite widely reported and Brocade stock has risen as a result, partly based on the sentiment that the only way for Brocade to grow is as part of a larger concern, and that best of breed suppliers need to be dominant or leading players in their markets. Brocade is not a dominant player in the general networking market and, should converged IT stacks take off, risks being left out in the cold as an also-ran.
Wall Street investors love acquisitions and the wish for one is strong enough to have given this Dell Brocade rumour wings. That doesn't make it true though. On the other hand ... ®
Sponsored: Minds Mastering Machines - Call for papers now open