Gamers celebrate full return of PlayStation network
Store restored
The PlayStation network is back in business, hip hip hooray.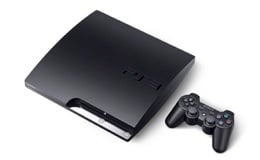 Sony announced today that the full restoration has begun, fulfilling a promise made a few days ago that all services would be up and running before the week was up.
Of course, the company had already broken the promise made prior that all would be back before the end of May, but after coming so close, we'll let that one slide. There is too much to catch up on.
So get out those sparkling credit cards, fresh from the advised cancellation, and hand over your new details. What could possibly go wrong? Plus, you'll be able to claim that complimentary welcome back package, Sony promised.
If you're having trouble getting on, it's probably due to busy traffic, however the path should be clear for a weekend of hardcore gaming. Don't worry, you'll be able to rejoin those virtual squadrons soon. ®
COMMENTS
Yay! Hurray! PSN is back up.
Wait a minute. I have a PC. I don't use console embedded communications to talk to my friends or expose my CC number to the world.
Yay! Hurray!
Advised cancellation?
Don't know where you got that from, right from the outset banks were telling people NOT to cancel their cards, and Sony were pointing out that CC details were not taken..
The only people spinning it otherwise, were sites like this...
"The server is currently down for maintenance."
Their definition of 'full restoration' doesn't quite align with mine
Oh good, snobbery
Do only the poor, unfortunate proles play those silly video games, then?
That's a relief
I wouldn't put it past Sony to release the free stuff as quietly as possible and do as little to draw attention to it as humanly possible.