Acer Iconia Tab A500 10in Android tablet
Well-connected Honeycomb fondleslab
Installed base
Acer has bundled a set of gaming, e-reading, multimedia and social networking apps onto the tablet, grouping them in four custom graphical screens. While certain among these are standard on just about any Android tablet, such as the YouTube app, it's good to have others such as Facebook, Twitter and Skype already installed too.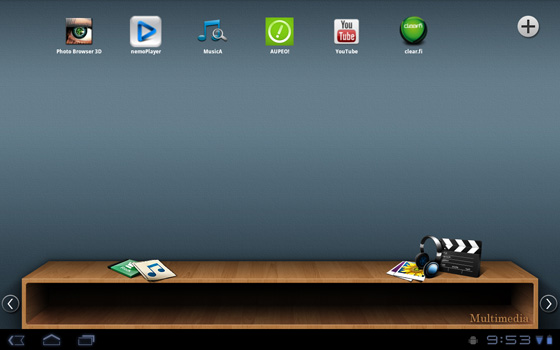 Acer kindly bundled a variety of apps but failed to provide any instructions for any
Click for a larger image
Even casual users will find it easy to use the Iconia Tab A500 as a daft-looking camera – both still and video – but some decent bundled media editing apps would have been welcome. Front and back cameras are included. Music fans might like the idea of the stereo speakers at the back, but come on: the sound is tinny regardless.
Unfortunately, some of the bundled apps need (but lack) quick-guides to tell you what they're for and how to use them. The media players, for instance, hassle you with error messages saying you don't have any media on the device when instead they ought to be showing you how to add some. Also included are clever apps such as Clear.Fi and Media Server, but to the uninitiated they seem to do nothing at all and make no attempt to explain why or what to do about it.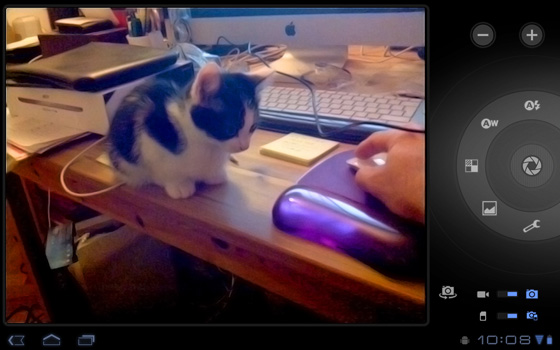 The app interface for shooting still images and video is blessedly unchallenging
Sponsored: Minds Mastering Machines - Call for papers now open