Ten... Core i5 laptops
Sandy Bridge computing on the go
Sony Vaio C

The Vaio C is unusual for a Sony, not because it's rather good, but because it's also pretty decent value. For your £650 your get a well screwed together compact machine with Radeon graphics, a very fine backlit keyboard, funky semi-translucent lid and a 2-year warranty.
The 1.3Mp webcam uses an Exmor CMOS sensor which makes for truly excellent low-light performance, so if you spend your evenings kicked back in the lounge Skyping your nearest and dearest, this feature alone is enough to recommend the Vaio C. The automatic screen and keyboard light adjusters are pretty useful and you get an instant-on Splashtop web browser that launches from a button on the deck.
Being a Sony, the Vaio C is full to the gunwales with bloatware: Vaio Gate, Vaio Assist, Vaio Media, Vaio Trouser Press. You can also get this laptop in a pretty far-out range of colours including pink, green and orange – although the white and black versions are probably the best bet if you sell it on later.
Confusingly for consumers, Sony does seem to be tying itself in a bit of a Sandy Bridge knot with the C-series. Mine came with a 1st generation i5 sticker on it and at the time of writing the product website page says it has an i7 chip in it. Trust me, it's i5 Sandy Bridge inside.
Aimed at the yoof market, the Vaio C is a cracking little machine that, surprisingly, doesn't cost an arm and a leg.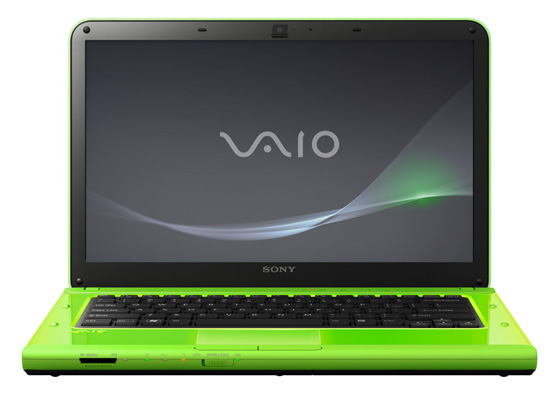 Reg Rating 75%
Price £649
More Info Sony
Toshiba Satellite L755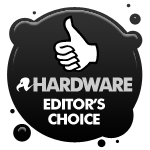 With its faux carbon-fibre casing the Toshiba Satellite is perfect for anyone who wants a laptop that looks like its been made from the chassis of an F1 car. I'm not entirely sure the carbon theme needed to have been carried over to the track pad, which is barely discernible from it's surroundings, but at least it works once you have found it.
Packing Nvidia graphics, a Blu-ray player and impressive Onkyo stereo speakers the Toshiba makes a more than decent media and gaming machine though, of course, its high definition optical media playback capabilities aren't matched by an HD screen.
Toshiba's keyboard layout is a little odd, consisting as it does of flat glossy square keys with little, if anything, in the way of a gap between them and a rather short return. It's not actually a drawback but it does take some getting used to.
A price has yet to be set for the Blu-ray equipped L755 but you can pick up the DVD drive version for £650 from John Lewis which is pretty decent value. In due course, Toshiba will also be releasing 13.3 and 17in versions.
The faux carbon-fibre casing and a Blu-ray player set this machine apart from the herd.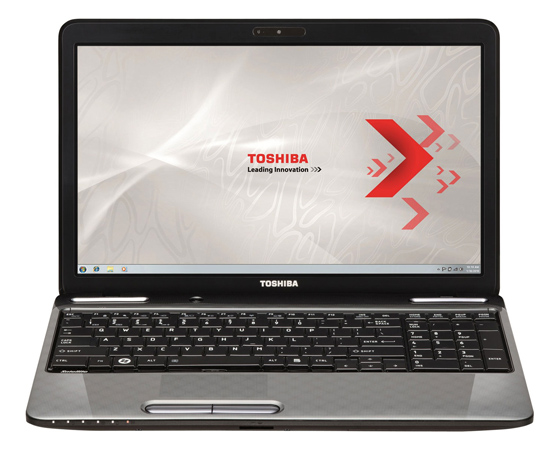 Reg Rating 90%
Price £650
More Info Toshiba
Sponsored: Minds Mastering Machines - Call for papers now open