Ten... Core i5 laptops
Sandy Bridge computing on the go
Fujitsu T901 Lifebook

Buy a T901 and you get a lot in the box. As well as a laptop with a rotating lid that can fold back to work as a tablet you also get a dock, a rather fine suede slip-cover, two power cables with adapters and a pen that can operate the capacitive multi-touch screen.
Obviously it's the tablet-flip that really separates the T901 from the other machines on test and though something nearly 4cm think isn't going to worry the iPad design team it does make the T901 very versatile. The slightly matte screen finish rather dampens the multi-touch experience but the user-assignable gestures are very handy. Using the pen makes Windows altogether more touch-screen friendly.
Touchscreens aside, the Lifebook's keyboard is wee bit shallow of pitch but the action is extremely crisp and positive and the keys themselves have a lovely surface texture. There's a circular dimple in the keyboard deck which is actually a scroll wheel – run your finger around it clockwise and you scroll down pages, do the reverse and you scroll up. Not rocket science but a handy gizmo nonetheless.
One unique feature of the T901 is it's modular extension bay. On my test machine this came filled with a DVD drive but you can slide it out on the hoof and replace it with another battery or hard drive or leave it empty to save weight. On the down side the built-in speakers are dismal affairs and you only get three USB ports though to be fair the dock adds another four and a DisplayPort socket.
The Optimus Prime of i5 laptops that's also a tablet, but damned expensive.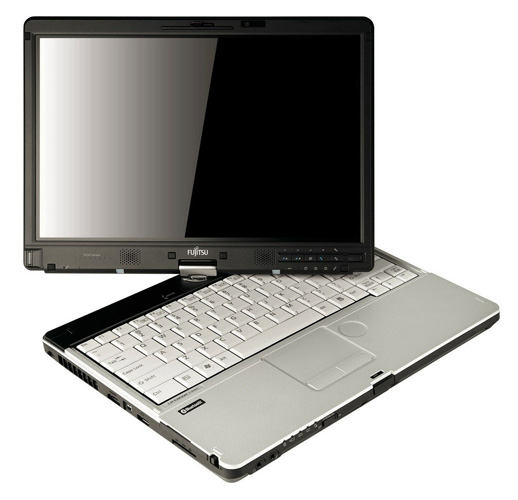 Reg Rating 80%
Price £1300
More Info Fujitsu
Hewlett-Packard Pavilion Dv6

A curvaceous and stylish machine, the Dv6 is the only laptop here with two graphics engines – white bread Intel for day-to-day tasks and a Radeon 6490 for the roughage. It's a combination that gives you decent battery life – aided by the larger than average 55Wh power pack – and decent gaming, even if it can't quite mach the Acer's 3DMark score.
The Dv6 features HP's new Beats Audio sound processing. Cooked up in cooperation with Dr. Dre and Jimmy Iovine the treatment is supposed to make music sound less "compressed" and rather surprisingly, it works. Audio pumped out the through the four speakers didn't sound all that different from any of the other machines on test, but plug a decent pair of cans in and things are altogether more impressive, with a noticeable increase in warmth and texture.
The keyboard deck has a handy button to launch the default web browser, a fingerprint scanner and a trackpad with a white LED surround. Tap the top left-hand corner of the pad and the light goes out and the trackpad is switched off.
HPs usually rock-solid build-quality – most of the case feels like aluminium – was slightly let down by a strange bulge in the keyboard around the F1-F3/2-4/Q-E area but that could be a unique feature of my doubtless used and abused review unit.
Cool sounds by Dr. Dre, curvy looks and an aluminium case make for an enticing combo.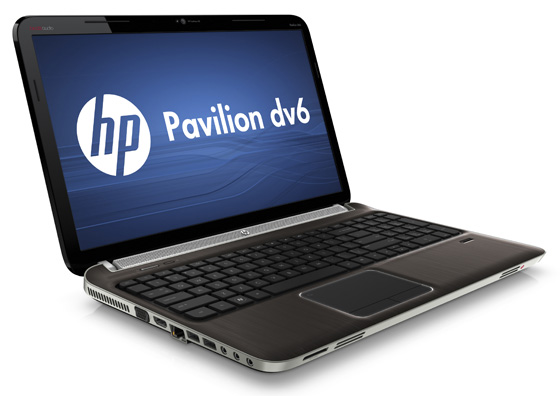 Reg Rating 80%
Price TBC, estimate £750
More Info HP