Ten... Core i5 laptops
Sandy Bridge computing on the go
Acer Aspire 5750G

With an impressively low price of £530 the Aspire 5750G is the quintessential i5 laptop aimed at the casual user who also wants some grunt on hand for serious gaming and productivity. In fact it's just about all the laptop most people will ever need.
The 5750G features Acer's favoured flat top keys which are far more pleasant to use than they look although the trackpad is positioned just a little too far to the left of the deck for my liking. In common with most modern Acers, the 5750G is a pretty sleek and compact box of tricks.
The 16:9 LED backlit screen is colourful, bright and crisp making video playback very impressive and the speakers are pretty decent too making this a solid multimedia machine. With a 500GB hard drive you'll have plenty of space for your photos, music and movies. Some may bemoan the lack of a Blu-ray drive, but at the price point that would be a little unfair.
A couple of things are absent though including any trace of USB 3.0 or Bluetooth. The CPU is the entry level i5 mobile chip yet it still has a turbo-boost speed of 2.9GHz and the Nvidia graphics card more than makes up for any shortcomings as the impressive 3DMark score shows.
The i5 laptop for everyman and indeed woman with cracking graphics.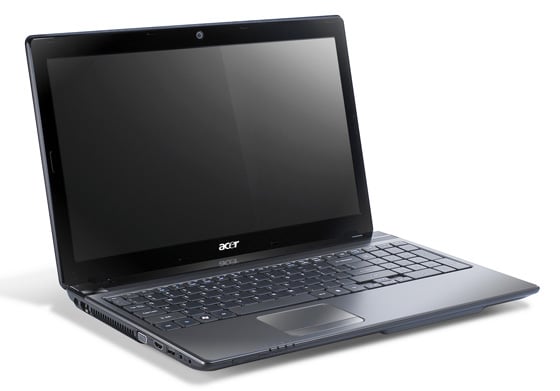 Reg Rating 80%
Price £550
More Info Acer
Thanks to Laptops Direct for the loan of the review sample.
Apple MacBook Pro 13in

No i5 round-up would be complete without something fruity. I have to be honest I admit it's been many, many a year since I owned a machine that wasn't running either Ubuntu or Windows but I'd argue in recent years both have narrowed the gap on Mac OS. Today it's more about the hardware than the operating system.
Luckily there's nothing wrong with quality of the Pro's hardware. An excellent 3x3 2.4/5GHz Wi-Fi card, a very fine backlit keyboard and sleek, hewn-from-solid aluminium body all make the Pro a deeply, moistly, lick-ably desirable machine though, for a bag of sand, no Blu-ray is a bit of a diddle.
That's also a lot of money for a 13in screen with a lowly 1280 x 800 resolution, no USB 3 ports and only Intel graphics. On the other hand, at barely more than 2Kg it makes even the Sony Vaio C feel like a lump of lead and by a country mile it's the smallest machine of the bunch.
Of course Apple fans will claim it's the best simply by dint of it being an Apple but for the rest of us who haven't succumbed to Cupertino's magic a little more kit offered and a little less money demanded would make the MBP a far more attractive offering.
The alternative option. Sleek, light, cool but Biblically expensive and not that well spec'd.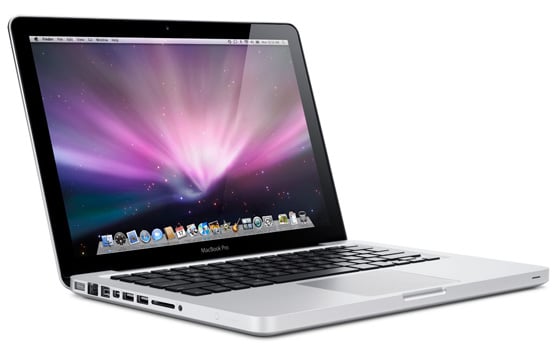 Reg Rating 75%
Price £999
More Info Apple