Samsung Solid Immerse rugged phone
Plop and drop
Fall from grace
Though it's undoubtedly a hardier beast than the thoroughbred likes of the iPhone or Samsung Galaxy S II, the Solid Immerse's robustness credentials aren't necessarily outstanding. After the key scratches, dropping it from a height of about 3m didn't damage it, but the back popped off, which wasn't very reassuring. It withstood the dunk test however, resting under the water for a good two minutes with no ill effects.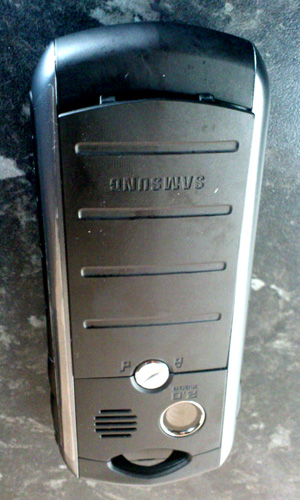 Alarmingly, the cover came away when subjected to a drop test
Call quality was generally okay, voices sounding clear and well-rounded though it would have been nice to have the volume capable of cranking up a bit louder in case of noisy environments. Samsung promises standby of 610 hours and talk time of up to 870 minutes and while I can't guarantee it will last this long, it still had over a bar of battery left after four days of moderate use.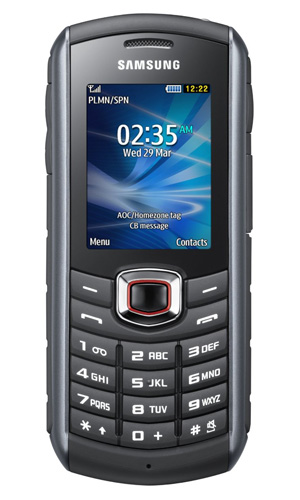 Fairly, robust but not without some frailties
Verdict
If you're out in the wilds, or even working on a building site, it's good to know your phone can take a few knocks or a drop in water. Just don't push it too hard as the Samsung Solid Immerse appears tougher than tests suggest it actually is, but you can't knock the battery life. ®
More Rugged Phone Reviews...

Sonim
XP3300 Force
Motorola
Defy
Samsung
Solid Extreme
Sonim
XP3 Enduro
Samsung
B2700 Bound

Samsung Solid Immerse rugged phone
Shock proof, water proof and dust proof handset with built-in torch, digital compass and GPS.