Polaroid goes Gaga with instant printer refresh
Paparazzi in your pocket
She may have a strange sense in fashion, but as Polaroid's Creative Director, Lady Gaga must have picked up a thing or two about product development, with the latest addition to the company's range of portable printers appearing as the festival season approaches.
The Polaroid GL10 Instant Mobile Printer, from House of Gaga's Grey Label, allows users to run off snaps from their smartphones and digital cameras over Bluetooth, as well as those stored on a PC or Mac through USB.
As with the company's previous effort, the Polaroid PoGo printer, the device requires no ink, turning instead to Zink (Zero Ink) thermal technology, a process of using heat to activate layers of dye stored within the paper.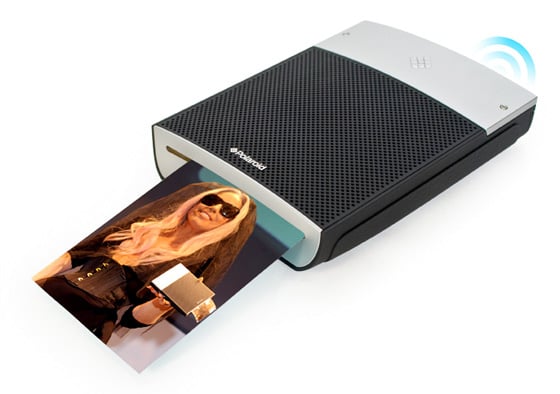 The latest model is twice as capable as its older brother, spewing out up to 35 prints per charge at the larger image size of 3 x 4in.
There's no current support for iPhones but it will run on Android, Blackberry and Winpho 7 handsets. There's even a free Android app for additional design controls such as customising borders.
The Polaroid GL10 comes with a pack of ten sheets and is available on preorder from Firebox at £120. Snappy days. ®
COMMENTS
The "PoGo Pro"?
I've been waiting for a souped-up PoGo for a while (better battery life, larger prints, etc.), and the GL10 looks like it in all but name.
Hopefully this'll finally bump the original PoGo's price down to "impulse-buy" territory - if I see one in a "clearance" sale, I'll be on it like Scott Adam's "starving squirrel on the last peanut on earth"...
(Oh, and apparently the PoGo (and presumably the GL10) play nice with Symbian phones too, so it's just the iPhone users out in the cold - is it a Bluetooth issue?)