Ball games: the latest sports releases
Action for the armchair athlete
World Snooker Championship Real 2011

In the summer of 1986, aged just 12 years old, I decided snooker was not the sport for me. Stuck inside during a freakishly wet and windy week, in a place just south of hell - otherwise known as Butlins in Minehead - I lost frame after frame on a 12-foot table against my older and much taller brother.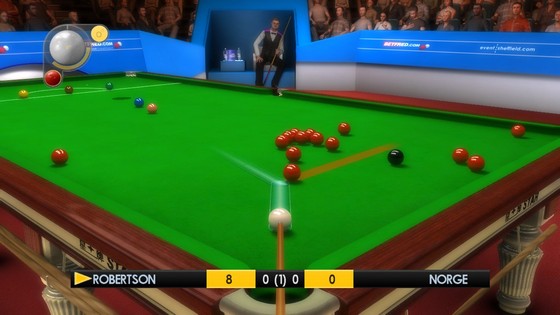 Right on cue
I've only played stick once or twice since then, so deeply scarred was I by the horror of that week. Imagine my surprise, then, when I actually found myself enjoying WSC Real 2011. Perhaps a telling – but nonetheless worrying - sign of my advancing years, I found the quietude of the arena soothing, the occasional bon mots of commentator John Virgo oddly humorous and, most surprisingly of all, the gameplay highly addictive.
It's thanks mainly to an in-depth and flexible control system. Positional and aiming aids show you where to aim and roughly where the cue ball will end up. More advanced players can turn both off, significantly increasing the challenge, but for novice players like me, it's the perfect aid to help obtain a mastery over the game. It doesn't mean you'll always win - I missed the first red in the quarter finals of the titular World Snooker Championship and Peter Ebdon punished me with a 124 break. But it does mean you don't need Euclidean powers to challenge the best.
While WSC Real 2011's physics are spot on, with spin, angle and power all behaving as you'd expect, the graphics prove hit and miss. Tables and balls all look good, as do the small crowds around arenas, but player models and facial animations are basic compared with the big sports games, and the well known players are only just recognisable.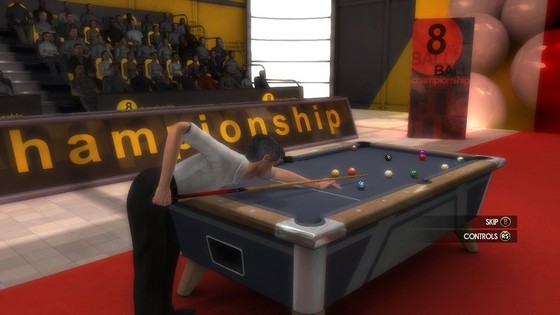 Dip into the pool
The game has an abundance of offline modes. But with ranked and unranked matches, as well as a full tournament mode, it's online play that really extends the experience. If like me, however, you find your opponent's massive breaks too much of a spectator sport, and are looking for a more dynamic game, luckily there's a comprehensive range of other stick based diversions, from Billiards and 9-ball and 8-ball Pool, to the more obscure 3-ball and Rotation variants of the game.

Reg Rating
75%
Price
£40
More Info
Dark Energy
Sponsored: Minds Mastering Machines - Call for papers now open